---
PODCAST
Jock Serong in conversation with Mirandi Riwoe
Recorded live at Lennox Head
---
Join celebrated Australian storyteller Jock Serong and acclaimed writer Mirandi Riwoe for a lively discussion about Jock's new novel The Burning Island, recorded live at Lennox Head Cultural Centre, in collaboration with Lennox Arts Board (LAB).
Irresistible prose, unforgettable characters and magnificent, epic storytelling: The Burning Island delivers everything readers have come to expect from Jock Serong. It may be his most moving, compelling novel yet.
---
---
About the authors
---
Jock Serong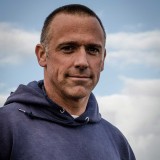 Jock Serong was once a criminal lawyer. He's since been the editor of Great Ocean Quarterly, and a regular writer in the surfing media and more generally in publications such as The Monthly, The Guardian, the SMH and the Australian Financial Review. His first novel, Quota, appeared in 2014, and since then his work has been awarded the Colin Roderick Prize, the Staunch Prize and an ACWA Ned Kelly. His current book, The Burning Island, is the second novel of a trilogy about the early history of Bass Strait's Furneaux Islands. He's in the late stages of a Creative Writing PhD based around his first historical novel, Preservation. More than anything, he likes to write about the sea.
---
Mirandi Riwoe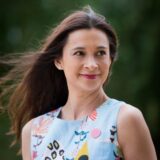 Mirandi Riwoe is the author of Stone Sky Gold Mountain, which won the Queensland Literary Award for Fiction and the inaugural ARA Historical Novel Prize. Her novella The Fish Girl won Seizure's Viva la Novella V and was shortlisted for the Stella Prize. Her work has appeared in Best Australian Stories, Meanjin, Review of Australian Fiction, Griffith Review and Best Summer Stories. Mirandi has a PhD in Creative Writing and Literary Studies (QUT).
---
VIEW FULL PLAYLIST ON SOUNDCLOUD
---
< Back to all podcasts
SUPPORT US
Donate to our Festival Fund
---
The exchange of stories and ideas sustains us in challenging times. Now more than ever we are relying on your support to help us continue celebrating Australian stories and literature, enhancing the skills of local writers, and nurturing the next generation of readers and writers. As a not-for-profit organisation run with a small team of staff and volunteers, contributions of any size go a long way in enriching the creative culture of our community. Amounts over $2 are tax deductible. Thank you.
---
DONATE NOW
---
---
Thank you to our funding partners for making this program possible.
---