---
LIVE EVENT
Trent Dalton live in conversation with Zacharey Jane
With a musical performance from Bobby Alu
---
Byron Writers Festival is thrilled to announce an exclusive LIVE event at Byron Theatre with award-winning, record-breaking, bestselling author of Boy Swallows Universe Trent Dalton, who returns with one of the most anticipated novels of 2020.
All Our Shimmering Skies is an epic odyssey of true love and grave danger, of darkness and light, of bones and blue skies. It is a love letter to Australia and an ode to the art of looking up.
Join us for this much-awaited evening of candid conversation with one of Australia's most-loved authors. The event will include a short performance from local musician Bobby Alu.
For those unable to make it to the live event at the Byron Theatre, we will be releasing online stream tickets in the coming days. Stay tuned.
Please Note: This is a live theatre event. Capacity is strictly limited due to Covid restrictions, so book your seats early. Seats will be allocated upon booking so if you wish to sit with friends, please book as a group.
Event Details
When: Tuesday 17 November, 6 – 7.30pm
Where: Byron Theatre, 69 Jonson St, Byron Bay
Theatre ticket: $25 Members / $30 General + Booking Fee*
Theatre ticket plus book bundle: $50 Members / $55 General + Booking Fee**
Online stream tickets: $8 + Booking Fee
*Please note tickets will be administered by Byron Theatre, NOT Byron Writers Festival.
** Pre-purchase All Our Shimmering Skies for $25 with your theatre ticket. Your copy will be available for collection on the night. Alternatively the book will be available to buy separately on the night for $33.
Online Stream Viewing Instructions
Book now via Vimeo's pre-order page and watch later
You will be required to create a free Vimeo account
An email reminder will be sent via Vimeo when the video is available.
Available for 48hrs only, from Wednesday 18 November, 9am AEST until Friday 19 November, 9am AEST.
Accessibility
Do you have any access requirements? Please contact Byron Writers Festival at [email protected]
Health & Safety
This is a Covidsafe event, therefore we will be operating at restricted capacity with social distancing measures in place.
We strongly encourage you to purchase 2 or more seats with friends, so there are fewer empty spaces and more people can enjoy the show.
For the health & safety of all, signage & sanitising stations are set up throughout the venue. We ask that you adhere to all Covid guidelines while attending the theatre.
---
SOLD OUT – JOIN WAITLIST
---
BUY ONLINE STREAM TICKETS
---
About the book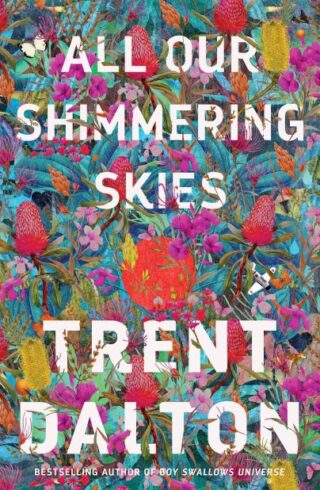 Darwin, 1942, and as Japanese bombs rain down, motherless Molly Hook, the gravedigger's daughter, is looking to the skies and running for her life. Inside a duffel bag, she carries a stone heart, alongside a map to lead her to Longcoat Bob, the deep-country sorcerer who she believes put a curse on her family. By her side are the most unlikely travelling companions: Greta, a razor-tongued actress, and Yukio, a fallen Japanese fighter pilot. The treasure lies before them, but close behind them trails the dark. And above them, always, are the shimmering skies.
A story about gifts that fall from the sky, curses we dig from the earth and the secrets we bury inside ourselves, All Our Shimmering Skies is a buoyant, beautiful and magical novel, abrim with warmth, wit and wonder.
About Trent Dalton
Trent Dalton is a staff writer for the Weekend Australian Magazine and a former assistant editor of The Courier Mail. He's a two-time winner of a Walkley Award for Excellence in Journalism, a four-time winner of a Kennedy Award for Excellence in NSW Journalism and a four-time winner of the national News Awards Features Journalist of the Year.
His number 1 bestselling debut novel, Boy Swallows Universe, broke records to become the fastest selling Australian debut novel ever. It is being published globally across 34 English language and translation territories and has won many major Australian literary prizes including the UTS Glenda Adams Award for New Writing at the 2019 NSW Premier's Literary Awards, the 2019 Indie Book of the Year, NSW Premier's Literary Award for New Writer and People's Choice, the Indie Book of the Year and a record-breaking four Australian Book Industry Awards.
Boy Swallows Universe is currently being adapted for the stage by Queensland Theatre Company and for the screen, with Joel Edgerton attached.
Instagram: @trentdaltonauthor | Twitter: @trentdalton
About Bobby Alu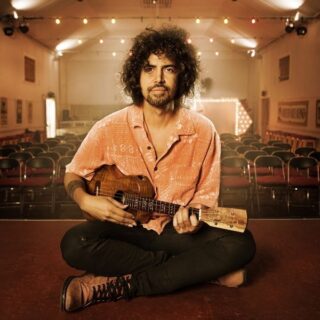 Amidst smooth harmonies, rhythms inspired by a strong family lineage of Polynesian performance, and unassuming grooves that work a gradual, smile-inducing high through even a casual listener, Bobby Alu tunes have a way of sneaking into the subconscious and taking up residence. Though it's not all palm trees and daydreams from the Byron Bay singer, ukulele-strummer and drummer – there's a robust energy in Alu's mastery of traditional Samoan log drums, and a vitality to his songwriting that nods to world, roots and pop intelligence.
---
With thanks
This project is supported by the Copyright Agency's Cultural Fund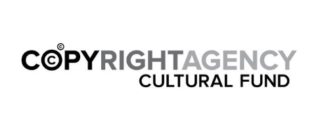 ---
< Back
---