---
Jacqui Lambie in conversation with Sarah Kanowski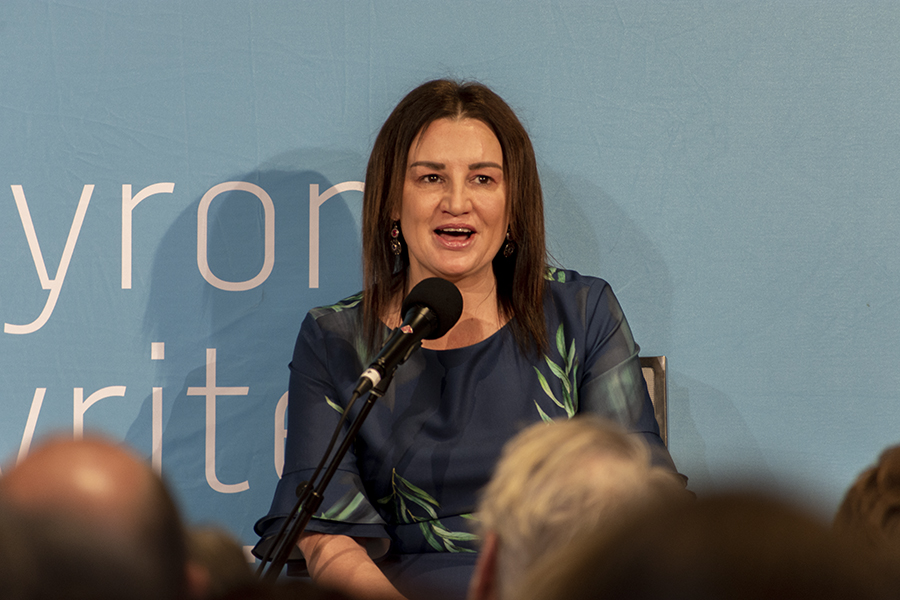 As I walked out of the raucous, standing room only session with former Australian senator Jacqui Lambie, I could hear snippets of conversations from the people around me:
'She really makes a difference, but she's just a normal person like us…'
'With her life experience, and all the things she's had to go through, it's given her such strength of character…'
When Lambie sprang into the national consciousness in 2014 as a Tasmanian Senator for the Palmer United Party (PUP), she was, in her own words, 'a wrecking ball', who knew nothing about politics.
Lambie presented as an enigma to the Australian people: a strong woman who gave a voice to the working class, she championed the underdog, campaigning aggressively for veterans' rights and youth unemployment.
At the same time Lambie spoke out about Australian foreign policy, criticising China's human rights record, praising Vladimir Putin, and condemning Islam, challenging the legality of wearing the burqa in public, and attacking supporters of Sharia law.
Only six months into her three-year senate term, she resigned from the PUP and remained in the Senate as an independent. In the 2016 election, she won a six-year term, only to be forced to resign in the dual-citizenship debacle in 2017.
But if you think you know who Lambie is from the person you saw in the Senate in those early years, think again. This is a woman who consistently gets herself in the deepest of holes, and then proceeds to dig herself out, again and again.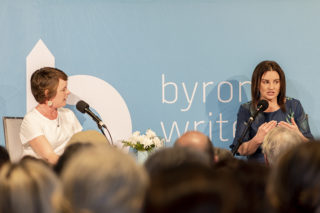 As a rebellious teenager in trouble with the police, she dropped out of school, spent a year in Katherine, came back to Tasmania determined to finish school, then got scooped up by a defence force recruiting drive.
'I went into that bus with two friends, signed the form, and when I looked around my friends had disappeared' she said. 'I begged the recruitment officer to give me my form back, but he just looked at me and said, 'we're low on female numbers, and I can see it will do you the world of good.'
Unbeknownst to Lambie, she was 2 weeks pregnant with her son Brentyn when she began training, a fact that took four months for the army to pick up.  Officers thought she had stopped menstruating with the stress of training.
Lambie was in the Defence Force for 10 years before being medically discharged with a back injury. Then, began a five-year battle with the Department of Veteran Affairs, who refused to acknowledge her medical discharge.
'I was a single mum, on the disability support pension, taking whatever meds I could get my hands on, and drinking too much. I was an empty shell of human being,' Lambie told the crowd.
'Finally, it got too much and I tried to kill myself by walking in front of a car. I had written letters to my sons three weeks before; I felt useless, and a burden on my family.'
Lambie recovered, with the help of her family and the health system. The Department of Veteran Affairs finally acknowledged her medical discharge, and she decided to go into politics.
'I wanted to make a difference, and to do that, I needed to be inside the pie. I thought to myself, "if the Department of Veteran Affairs is being run like this, then probably so are the other government departments." I was right, they are.'
Lambie, with her party the Jacqui Lambie Network, is determined to be successful at her next Senate attempt.
'I am 110 percent focused on going for the Senate. Last time, I went in there as a toddler, but this time I know what I'm doing, and I'll hit the ground running.'
Sara Runciman is a Southern Cross University Digital Media and Communications student. 
---
Southern Cross University Reporters