---
Jane Hutcheon: life, love and throwaway children in China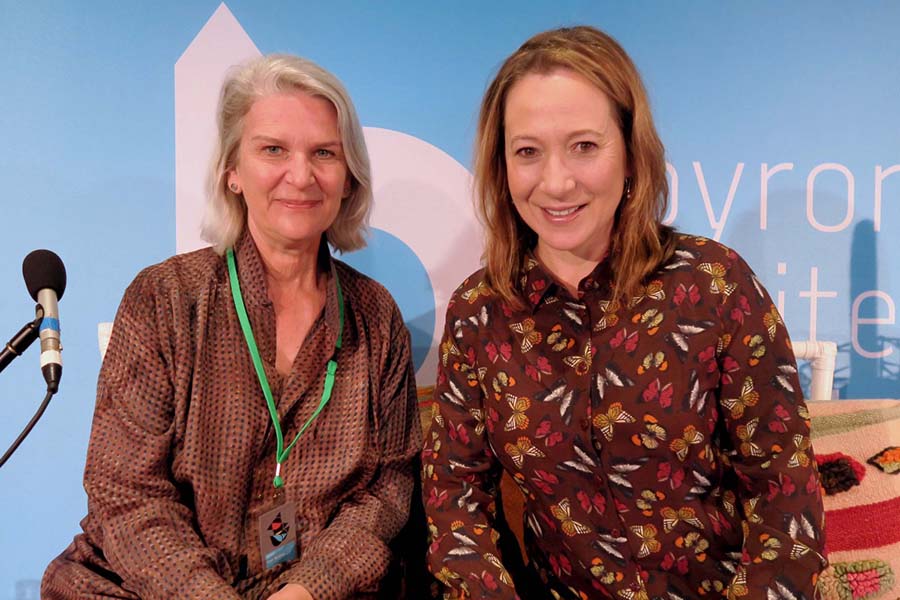 In a harrowing but inciteful conversation at Byron Writers Festival, Susan Wyndham broke down Jane Hutcheon's latest book China Baby Love.
The book tells the tale of Linda Shum, an Australian grandmother who took on China's orphanage problem after seeing the terrible conditions children were forced to live in.
Wyndham began the conversation by tracing Hutcheon's long family history with China and Hong Kong. Stretching back to Hutcheon's great, great grand-uncle, and how her family have lived, worked and loved in China for a long time.
After spending years working as a foreign correspondent and journalist in China, Hutcheon was drawn back to China, like 'an old familiar friend', through the story of Linda Shum and her orphanages.
In China Baby Love, Hutcheon tells Shum's story of how China's 'throwaway' kids and the appalling conditions they were forced to live in led to Shum's 20-year affair with a country whose economic prosperity overshadowed its practice of using orphanages as a dumping ground for unwanted children.
Wyndham, who worked with Hutcheon's brother at the Sydney Morning Herald, discussed the Hutcheon dynasty of journalists and whether her career was inevitable. Hutcheon said she tried to divert from her parent's history in print by working in television, but growing up in Hong Kong, she always saw her life events in headlines.
As a budding journalist, one of the most interesting parts of the discussion for me was around Hutcheon's recollections as an unprepared foreign correspondent.
She told of a phone call from ABC's Kerry O'Brien asking why she hadn't prepared a story when the documentary The Dying Rooms busted open the underbelly of Chinese orphanages in 1995. Hutcheon said that despite that conversation being intimidating, it led to a beautiful and ongoing friendship with Kerry O'Brien.
Concluding the talk, the subject turned to adoption. After telling the successful adoption story of a severely disabled Chinese boy by an American family, Hutcheon discussed the policy difficulties Australians face when considering adoption.
Despite there being a fast track process for Americans nothing exists in Australia. Alluding to the fact that it of course would be best for Chinese children to stay with Chinese families, the prospects are bleak for disabled teenagers who face a life in 'Old People's Orphanages' if they aren't adopted by age 14.
Rory Banwell – @rorybanwell – is a Bachelor of Media student at Southern Cross University.
---
Southern Cross University Reporters