---
Paul Kelly: Australia's bard on Shakespeare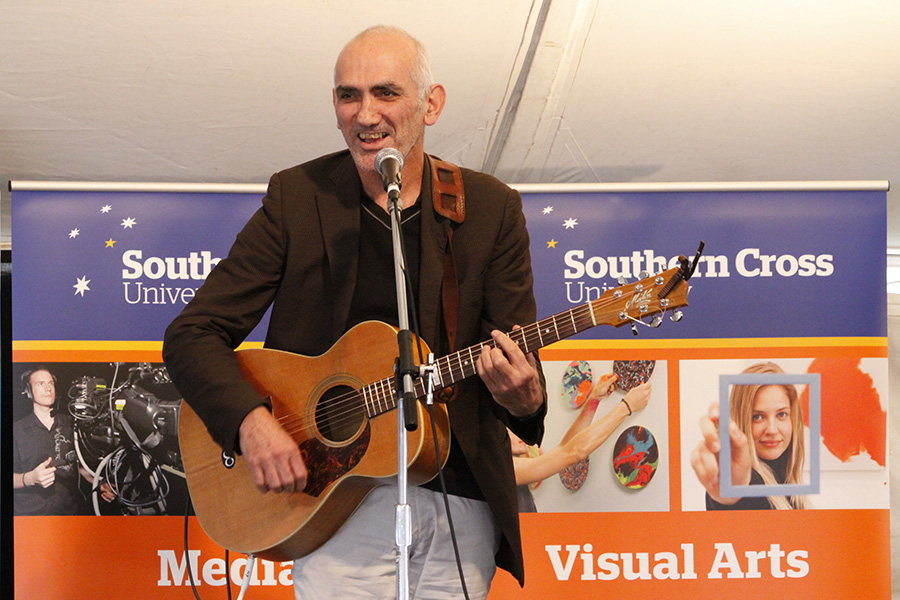 Australian treasure, songwriter Paul Kelly's only session at the Byron Writers Festival site involved a man, a guitar, a full tent and the bard.
Standing room only for Paul Kelly in the @SCUonline tent @bbwritersfest #byronwf2016 pic.twitter.com/otyF2NqhUY

— LCB MGT (@LCBMGT) August 6, 2016
Kelly's latest project, Seven Sonnets and a Song puts the poems of William Shakespeare to music and was released on 2016's 400-year anniversary of Shakespeare's death. There's just one non-Shakespearian piece on the mini-album,  My True Love Hath My Heart, which was written by Shakespeare's contemporary Sir Philip Sidney. It is sung on the recording by Vika Bull.
The structure of sonnets makes them a perfect fit for pop songs: Paul Kelly. Certainly sounds like it. #ByronWF2016

— Disarm Doors and… (@DisarmDoors) August 6, 2016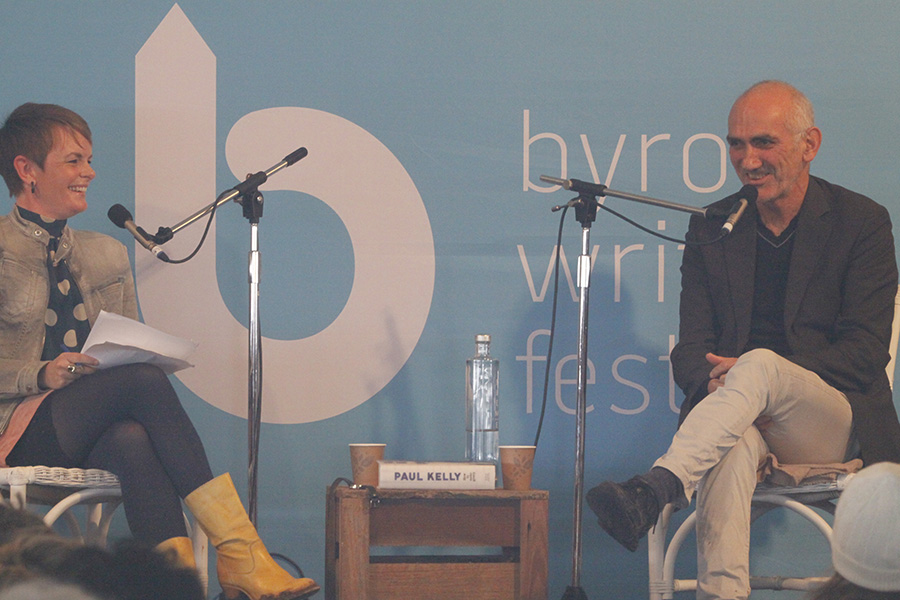 Kelly took up his guitar to perform several of the sonnets during his hour-long discussion with ABC RN host Sarah Konowski. He has said in the past that Shakespeare is his favourite author and that the Elizabethan playwright's sonnets were 'dense' but had a lot of metric parallels with the modern pop song.
Listening to Paul Kelly sing Shakespeare's sonnets. Unexpected. But very excellent. Definitely not a comedy of errors. #ByronWF2016

— Disarm Doors and… (@DisarmDoors) August 6, 2016
Kelly's earliest encounters with Shakespeare were in high school when he studied Macbeth, and then Hamlet.
'Bad things happen to kings in Shakespeare's plays': Paul Kelly. #LifeIsShortButArtIsLong #ByronWF2016

— Disarm Doors and… (@DisarmDoors) August 6, 2016
It wasn't only the sonnets that received a spin during Saturday afternoon's session at the Festival. One of the songs Kelly played was Everything's Turning to White, a song he wrote based on a Raymond Carver short story and the song on which the Australian film Jindabyne is based.
Paul Kelly always seems to bring a guitar to every interview – why not #byronwf2016 @ Byron… https://t.co/yNVw3a08Aj

— Francis Kneebone (@FrancisKneebone) August 6, 2016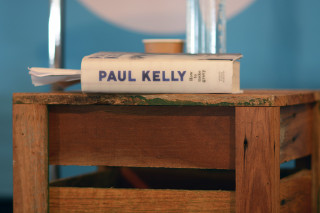 Paul Kelly had performed the Seven Sonnets & A Song the night before in concert at Byron Theatre as part of the Festival's feature events program to a full house. Kelly has also written his memoir, How To Make Gravy and released more than 20 albums.
Report by Southern Cross University Reporters.
---
Southern Cross University Reporters