---
Speaking out loud: why it 'doesn't matter what we do'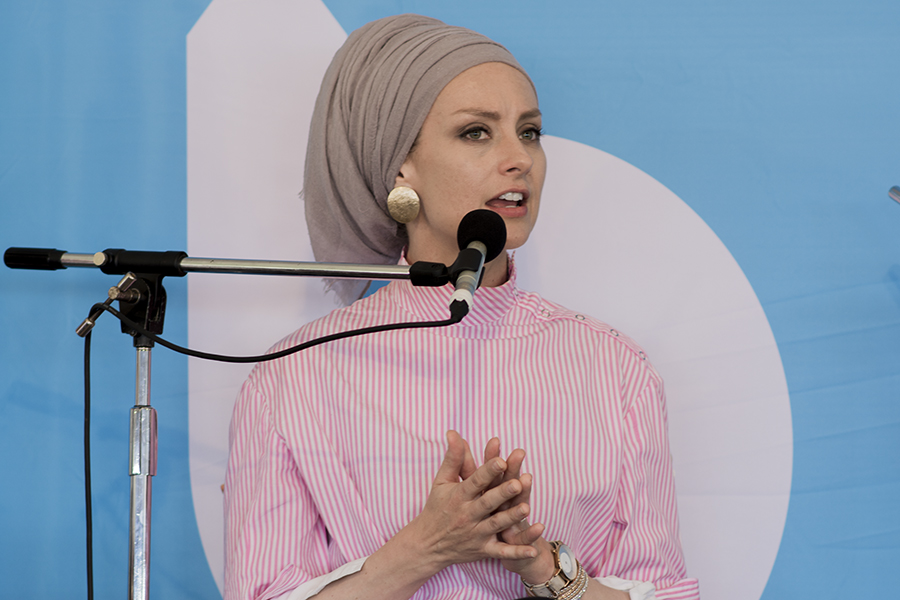 Themes of women, faith and sexism are sure to spark some interesting conversations.
And the hot topic of this session was unpacking the backlash against former ABC host and author Yassmin Abdel-Magied, following her controversial ANZAC Day Twitter post this year.
Chair Paul Barclay posed the question to author and lecturer at Monash University, Susan Carland: is it harder for Muslim women to speak out?
Carland responded with an insightful response, saying that Abdel-Magied had a few things working against her in this situation: she was a woman, of colour and a Muslim.
"Who are YOU to comment on this country?" @SusanCarland reflects on Australia's response to outspoken Muslim woman @yassmin_a #byronwf2017

— byronwritersfest (@bbwritersfest) August 6, 2017
'Even we were taken aback [by the response] which remarked vicious attacks which was really scary,' Carland said.
'Young women have approached me and said, "I will never speak out" [because of what happened].
'It wasn't about a robust battle of ideas, it was about trying to take someone down.'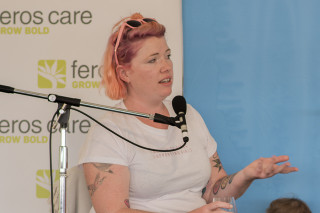 Feminist writer Clementine Ford added that with the mob-mentality on social media, it is easier to demonise the 'ones that have a voice'.
Growing Up Asian In Australia author Alice Pung reflected on the assumed passivity Asian women.
'It's an added layer of complexity,' she said. 'But the words don't affect me'.
On social media abuse Carland said she is 'used to it, and that in itself is a problem'.
'As a protective mechanism it is probably a good thing I've shut that part of my brain off.'
Barclay questioned whether calling out common misconceptions within society is worth it – if the abuse is too much.
In response, Carland said, 'I just don't know if anything is changing.
'Yassmin is everything Australians want: an outspoken, feminist, academic.
'It literally doesn't matter what we do … which is a scary thought,' Carland said.
Ford added, 'We're dealing with a situation where the facts don't matter'.
However, for Pung having less public opinion means she doesn't receive the kind of abuse Ford and Carland are familiar with.
'My voice just isn't as big,' Pung said.
With the anonymity of social media, according to Ford, the public with their 'cyber pitchforks' can attack at any time, for any reason.
But it is commonly just trying to debunk anyone who speaks out against issues to do with gender inequalities, race, or faith – which in many cases are women.
Karlyn Major is a Southern Cross University Digital Media & Communications student. 
---
Southern Cross University Reporters