---
The simple life: why less is more, more or less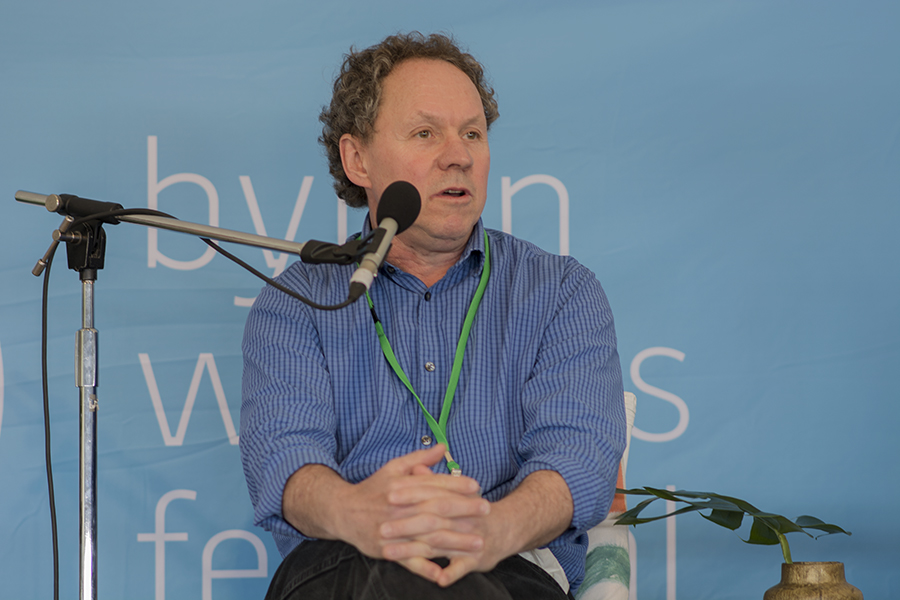 It's a question that modern liberal societies are rapidly being forced to address: how can we plan our world so that we can get what we want but also leave a positive environmental and moral legacy?
The session, chaired by ABC Radio National's Paul Barclay, highlighted the tension between the allure and righteousness of a simpler life and the reality and impact of achieving this.
Author and professor of biology David Haskell says the primary way he has simplified his life was by reducing his interaction with technology.
Haskell says that modern technology is designed to 'take our attention away from us' and that our senses are 'mostly turned off'.
He says that by simplifying his own life he aims to live with his 'senses open'.
'Every breath we take, we are in a relationship with trees and other plants,' he says.
Barclay commented on the 'sensual nature' of smells and sounds of a tropical rainforest.
Haskell agreed, adding that electronic gadgetry cannot, and never will, truly replicate the senses.
However, professor of philosophy Emrys Westacott points out that simple living is actually a complex idea.
For example, reduced consumption – including that of 'gadgetry' – would affect the economy as we know it, he says, and could cause large-scale job losses and plunge nations into deep recessions.
So Westacott says a gentle and gradual reassessment of our values is necessary.
'We should question the political goal of increasing our GDP year after year.'
He says we need to focus on the 're-orientation of [the] economy more towards services…and consumption of things that are good for us and good for the world.'
The session's third guest speaker, Magdalena Roze, was in full agreement.
The author, television presenter and award winning meteorologist moved from Sydney to Byron Bay in search of what she sees as the good life.
'Everything is right under our noses,' she says.
Roze says that, for example, it can be infinitely more ethical to eat a humble home-grown carrot than to purchase the latest 'superfood' from the other side of the world.
In addition, she recommends buying organic food and shopping at farmer's markets.
She went on to say that even though food bought in this way tends to be more expensive, higher food costs will be offset by lower healthcare costs in the long term.
This comment highlighted one of the key tensions brought up in the session: is it actually more expensive to live simply?
Earlier, Westacott had quipped, somewhat cynically that 'the simple life is bought on the backs of other people'.
As well, Barclay had intimated that few people had the privilege of possessing the time to live cheaply.
It seems that the simple life can indeed be complicated.
In bringing the session to its conclusion, Westacott invoked Plato with the broad rhetorical question: 'how do we live?'
'What are my fundamental values and how can I achieve this?' he asked.
In a world with finite resources and a rapidly escalating population, the question can now be seen as not just how do I live my life, but how do we live our lives.
Chris Speed is a Southern Cross University Bachelor of Digital Media and Communications student.
---
Southern Cross University Reporters