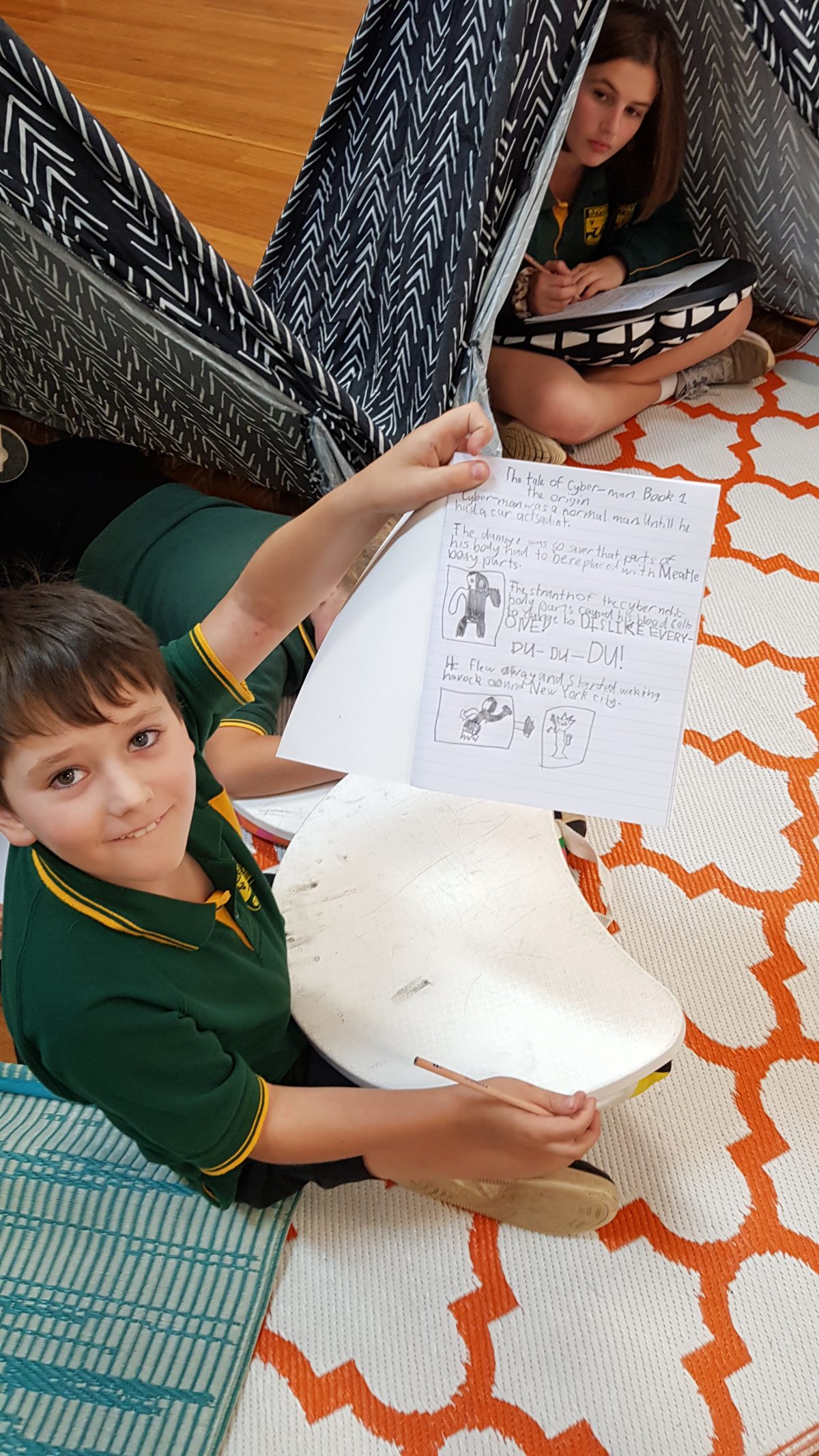 Using text and verbal cues the students will create creatures/monsters based on myths and legends
Michelle will work with collage as a means for the students to create a creature based on a myth. Students will have a collage resource sheet of various animals and textures from which to construct their interpretation of the creature. They will then be assisted to create a drawing based on their collage and place it in a setting.
Students will be encouraged to make the creature their own in terms of interpretation and embellishment and also to start developing an imagined life for the creature and to illustrate that (ie its habitat, diet, likes and dislikes).
This workshop will encourage students to develop a character from a text and introduce them to using collage as both an illustration means in its own right and as a catalyst for other artworks.
The duration and complexity of this workshop can be adapted to the age group of the intended students.
Topics covered
Mythical Creature collage to the description
Drawing/painting a creature based on the collage
And/or using a combination of collage textures and draw features
Placing the creature in a setting
Character development
Cost
StoryBoard is a FREE presentation/workshop experience for all Northern Rivers schools (maximum three hours). We ask the schools to provide morning tea for the author and volunteer tutor.
Time & Date
StoryBoard workshops are scheduled to fit within your school's timetable.
Our visits are generally scheduled between 9am – 12.30pm, with lunch between 11 – 11.30am.
Our schedule though is flexible, and we will work with you to find the best fit.
Our online booking enquiry form asks you for your bell times so we can create a suggested schedule for you.
Book a Workshop
Or browse authors