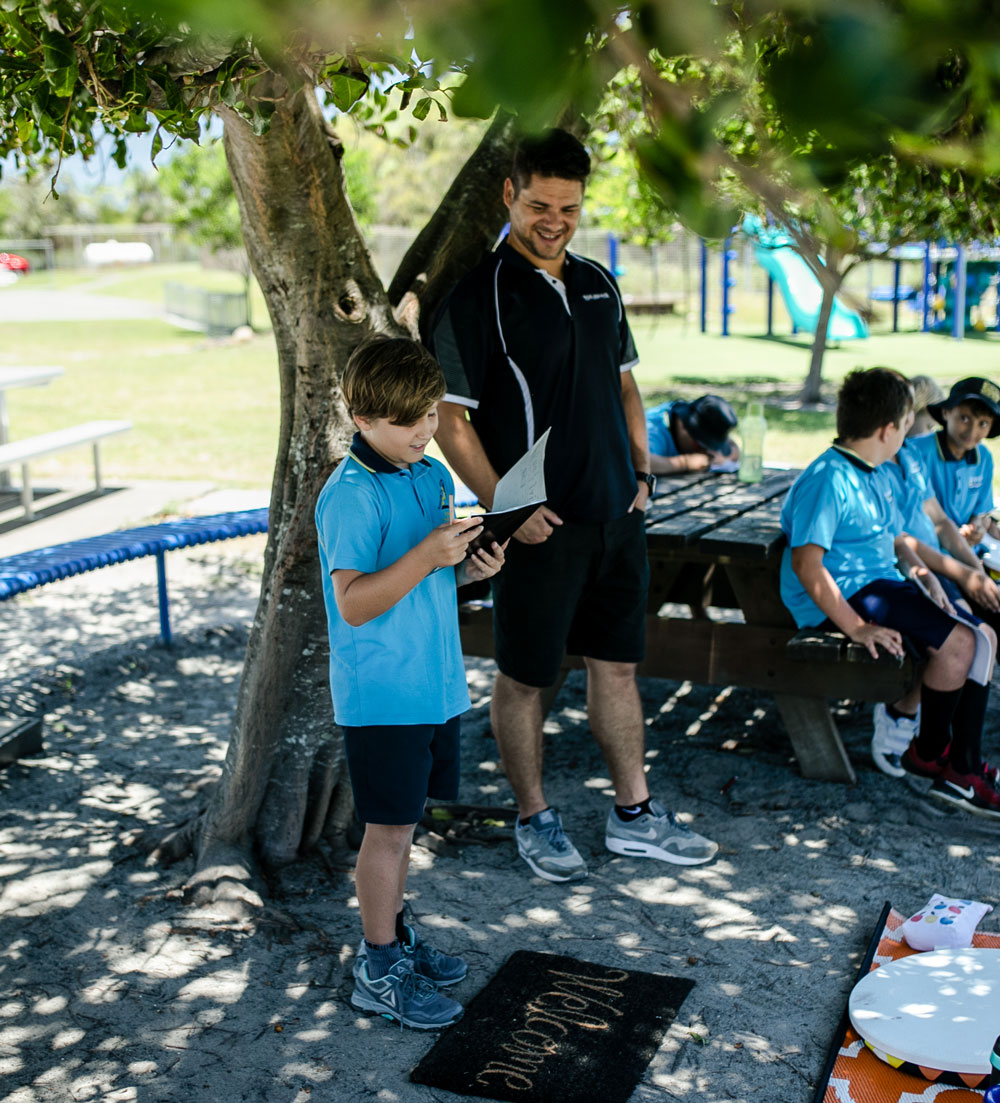 Lucas' creative writing session highlights the importance of using spontaneity and imagination to create short, fun-filled stories. This quirky format allows the students to experience the joy of writing without worrying about spelling mistakes and perfect grammar. The focus of the session is finding your voice, then expressing it through story.
"Lucas is a treasure personally and culturally. We are really lucky to have someone with his storytelling skills and gift for entertainment to inspire our students. His connection to his heritage and place was very powerful. The staff responses were glowing. I am like the kids; I only wish we could see him more often!" – Pottsville Beach PS, QLD
Topics covered
Finding your writing voice
Imagination and creativity
Writing with joy
Personal and cultural storytelling
Curriculum outcomes
Creative writing
History/culture
Multicultural themes
Performing arts
Cost
StoryBoard is a FREE presentation/workshop experience for all Northern Rivers schools (maximum three hours). We ask the schools to provide morning tea for the author and volunteer tutor.
Time & Date
StoryBoard workshops are scheduled to fit within your school's timetable.
Our visits are generally scheduled between 9am – 12.30pm, with lunch between 11 – 11.30am.
Our schedule though is flexible, and we will work with you to find the best fit.
Our online booking enquiry form asks you for your bell times so we can create a suggested schedule for you.
Book a Workshop
Or browse authors