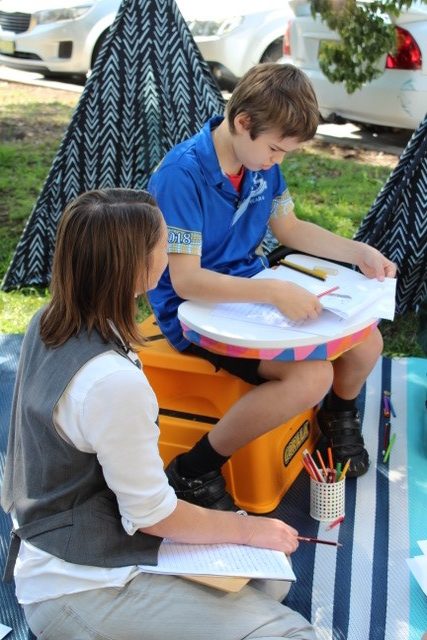 Míša's Dynamic Still Life workshop explores a wide variety of artistic techniques and skills. Dynamic Still life is taking one object and exploring it in several ways. Misa will introduce students to different techniques on how to visually interpret one object. Students will begin with continuous line drawing and move to pastel scratching, pen and watercolour painting and finally a layering approach with acrylic paints.
Topics covered
Inspiration
Analysing still life
Application of varying techniques
Defining spatial awareness
Explore abstract thinking
Overcome failure
Learn new things
Curriculum outcomes
They demonstrate different techniques and processes in planning and making artworks.
Thinking imaginatively, creatively and interpretatively
Expressing themselves
Cost
StoryBoard is a FREE presentation/workshop experience for all Northern Rivers schools (maximum three hours). We ask the schools to provide morning tea for the author and volunteer tutor.
Time & Date
StoryBoard workshops are scheduled to fit within your school's timetable.
Our visits are generally scheduled between 9am – 12.30pm, with lunch between 11 – 11.30am.
Our schedule though is flexible, and we will work with you to find the best fit.
Our online booking enquiry form asks you for your bell times so we can create a suggested schedule for you.
Register your interest
Or browse authors