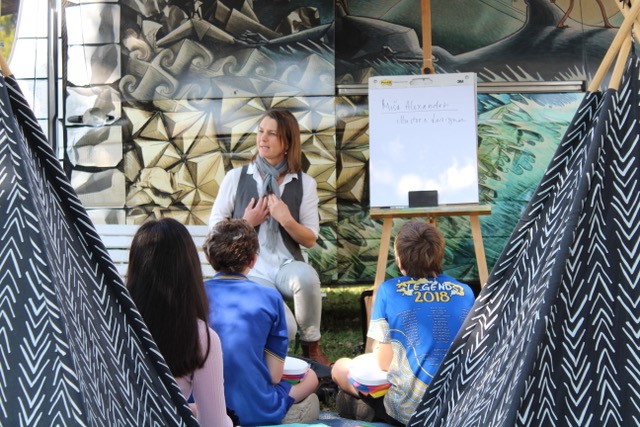 Míša is passionate about art and loves to inspire and encourage students of all ages. In this workshop students will first explore and discuss art portraiture in history and the evolution of style followed by learning a practical guide to proportions of the facial structure and how to create a face.
Students will then learn to think outside the box with a continuous line drawing of an object (ie. A pear) followed by another continuous line drawing of themself using the right side of the brain to look at the light & shadows as well as the details in their faces. They will then turn this base drawing into a masterpiece with colour, texture and collage.
Each art session is tailored to specific age groups.
Topics covered
Inspiration & history of art
Defining spatial awareness
Exploring abstract thinking
Overcoming failure
Learning new things
Curriculum outcomes
Use materials, techniques and processes to explore visual conventions when making artworks
Thinking imaginatively, creatively and interpretatively
Expressing themselves
History
Cost
StoryBoard is a FREE presentation/workshop experience for all Northern Rivers schools (maximum three hours). We ask the schools to provide morning tea for the author and volunteer tutor.
Time & Date
StoryBoard workshops are scheduled to fit within your school's timetable.
Our visits are generally scheduled between 9am – 12.30pm, with lunch between 11 – 11.30am.
Our schedule though is flexible, and we will work with you to find the best fit.
Our online booking enquiry form asks you for your bell times so we can create a suggested schedule for you.
Book a Workshop
Or browse authors