---
Byron Writers Festival 2022
26 — 28 August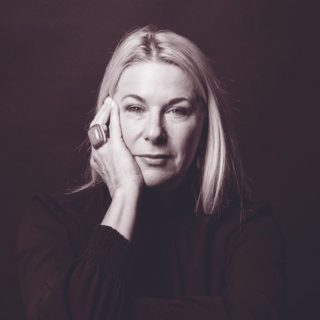 ---
'Mandy can make a rock laugh' — Australian Stage
Comedian, Author, Journalist, MC, Keynote Speaker, Humour Therapist & Educator: Mandy Nolan is a true renaissance woman and in the 2022 Federal election as Greens Candidate for Richmond she broke Antony Green's model…and missed out by a whisker.
Nolan kicked off her comedy career supporting her heroes Whoopi Goldberg and Ertha Kitt and recently spied Ruby Wax laughing in the front row of her country hall gig. Wax later congratulated Nolan on being 'hysterically funny.'
Moving to Byron Bay in the mid 90's Nolan pioneered a thriving comedy scene growing seven  regular comedy rooms and two comedy festivals in the region.  Building industry from the ground up, Mandy has taught over 2000 people stand up comedy…including the Emmy Award winning Hannah Gadsby!
Her love of innovation saw her create Stand UP for Dementia a peer reviewed humour therapy for people with Dementia, the subject of her TEDx talk. She has also created comedy programs for people with lived experience of mental illness, people with disabilities and children. She currently presents Authentic You with Dr George Catsi – a Masterclass that hones narrative and powerful presentation for people wanting to improve their speaking.
As a comedian, along with Ellen Briggs she is one half of the national touring show Women Like Us. Garnering 5 star reviews at Adelaide Fringe Festival, a spot at Melbourne Town Hall for the International Melbourne Comedy Festival Upfront Gala the comedy team released their memoir collaboration of the same name: Women Like Us and continue to break new ground with their well loved show.
Mandy's popular weekly column 'Soapbox' showcases polarising opinion pieces which are often the catalyst of conversation and debate, shining a fresh perspective on topical issues.
Mandy is also the host of International Award winning podcast The Split – produced by Mamamia – she is also one of their most in demand writers. She also writes opinion for The Sydney Morning Herald.
She has published 5 books and had  Sydney Morning Herald's Bruce Elder declare her 'the country's sharpest and wittiest comedic columnist'.
Oh, and by the way, Nolan is also the mother of 5 children, who she credits as the true source of her creativity. 'When I had kids, everything else looked easy!'
---
< Back
---