---
Books Change Lives: an escape hatch to everywhere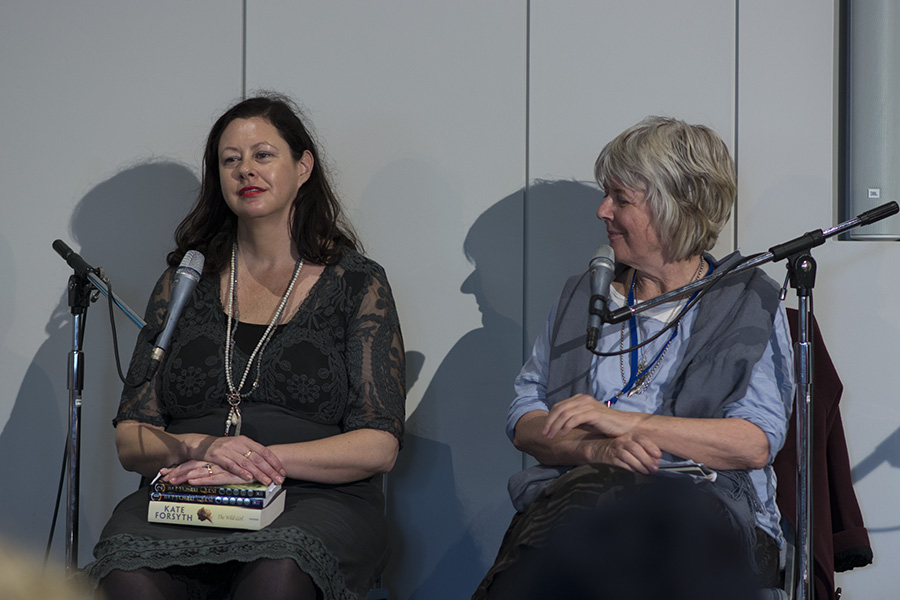 Everyone who attends Byron Writers Festival likely believes that books do change lives. The connection a reader has with a book is far more than opening the cover and reading the words. It is a strong, deep, empathetic connection.
The panel Books Change Lives: An Escape Hatch to Everywhere, chaired by author and radio presenter Richard Glover, was a discussion on the power literature has in accessing one of the most important aspects of humanity: the capacity for empathy.
But first, Glover asked the panel members of their initial foray into the world of literature.
For Ceridwen Dovey, author of Blood Kin and Only The Animals, literature was a very serious part of her childhood. Her parents' literary background meant Dovey had access to a lot of books.
'Reading, in particular long form fiction, gives us immersion,' she said.
On immersion, author of The Mountain, Drusilla Modjeska recalled being immersed while reading Jane Eyre. She recalled a time when she was unhappy in her youth, and reading about Jane Eyre allowed her to realise that other people can feel the same way she did.
Kate Forsyth, author of several children's books and the renowned Bitter Greens, said she first discovered the captivating world of literature when she was read The Lion, The Witch & The Wardrobe as a child. C.S. Lewis's classic has been a benchmark for Forsyth ever since.
Developments in neuroscience, allowing for the study on the influence of literature on the brain, has led to various innovations in using the artform to improve lives.
The 'healing' properties of books is harnessed in the increasingly popular method, bibliotherapy, which Dovey described as 'more playful than medical'.
While she indicated that she hasn't had to undergo this sort of therapy as of yet, she feels 'protected from future pain' as a result of having literature to help her through difficult times.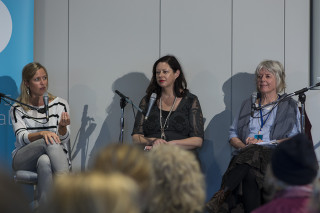 Forsyth cited a study in which the electrical and chemical impulses in the brains of a storyteller and their audience were scanned. The results were fascinating, as images showed a mirroring effect between storyteller and audience.
Modjeska pointed to research undertaken in Papua New Guinea (where she has provided aid), which showed that success at school was dependent on the students' level of immersion in storytelling, rather than on reading comprehension.
But can literature and storytelling help to make the world a better place?
'Yes and no,' said Modjeska, noting that historically, while much good has come from literature, so too have people abused its power to accomplish terrible ends. Non-literate people are disadvantaged in a world where their reading ability can determine their success in life.
As a counterpoint to this, Forsyth spoke of her experience with oral storytelling.
'There's a kind of magic that happens when you tell a story … a spell of silence falls over the audience,' she said.
Dovey made the comment that 'metaphor and the richness of language is so important', because it allows for storytellers to guide the emotional response of their audience.
Storytellers, regardless of how the story is conveyed, have the invaluable tool of manipulating language to ensure that their audience can feel a shared experience.
As the session drew to a close, Forsyth spoke passionately about the organisation Room to Read, which is focused on providing a platform for gender equality and literacy education in developing countries.
'I believe stories can change the world,' Forsyth proclaimed. 'I want to do everything I can to make this a better world.'
The session's focus on empathy within stories and in the wider world indicates that all three panel members are making invaluable contributions in shaping this world into one that is fair, compassionate, and beautiful.
Report by Lachlan Rutherford, a Bachelor of Arts (Honours) student at Southern Cross University. He completed his Honours thesis on David Foster Wallace's fiction this year.
---
Southern Cross University Reporters