---
Byron Writers Festival 2018 opens to 'near capacity'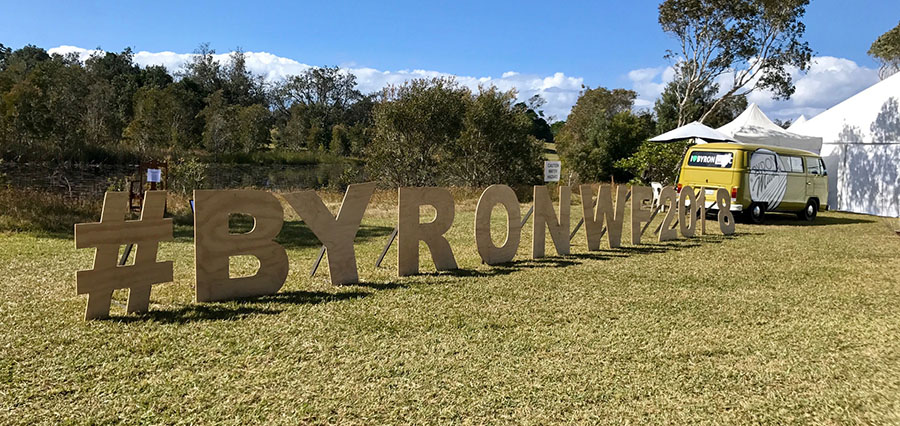 The 2018 Byron Writers Festival has kicked off smoothly with a relaxed, earthy atmosphere under clearing skies and a generous six concurrent sessions for literary punters to choose from.
Byron Writers Festival director Edwina Johnson said the Festival was thrilled to showcase over 140 writers and thinkers this year.
'The Festival is an examination of how we live both on a person level and as a society,' Johnson said. It offers writers and patrons alike an opportunity to reflect our world back to each other in story.'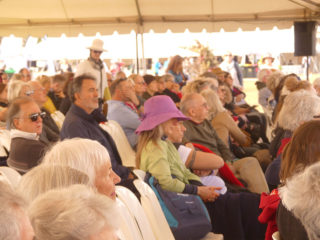 Festival staff said the festival was at 'near capacity' but an extra 1200 seats had been made available by the festival in the four marquees to ensure there would be seats at even the most popular sessions across the four marquees.
Laughter peeled from the packed 10am session, Comedy: The Most Addictive Thing You'll Ever Do, featuring Kitty Flanagan and The Chaser's Andrew Hansen and chaired by writer/comedian Mandy Nolan.
Festival attendee Rosie said she was eager to see Nolan as 'she makes me laugh'.
Meanwhile in the Greenstone Partners marquee, Gareth Evans, Josephine Wilson and Chris Womersley discussed the books that changed their lives with Copyright Agency CEO Adam Suckling.
Allan Davies, another attendee, said he was particularly interested in hearing Gareth Evans, Australia's foreign minister during the Hawke/Keating Labor governments, in order to expand his knowledge around 'geopolitics and art'.
Friday's program covers 39 sessions including those from the only appearances by Australian Indigenous artist Tracey Moffatt and Labour deputy leader Tanya Plibersek.
Jade Hurley is a Southern Cross University Creative Writing student. 
---
Southern Cross University Reporters