---
Byron Writers Festival 2023 exceeds wildest imaginations
We are pleased to announce that Byron Writers Festival 2023 (11-13 August) was an overwhelming success, welcoming capacity crowds to bask in the winter sunshine at our stunning new location at Bangalow Showground.
More than 120 writers, thinkers, storytellers and poets created a diverse program of memorable conversations and panels that explored the theme of 'Wild Imagination'. Close to 10,000 guests, who ranged from passionate lovers of words to the youngest of readers, attended this year's event that included 80 sessions on the festival grounds, 8 workshops, 12 feature and satellite events, and a two-day schools program for primary and secondary students.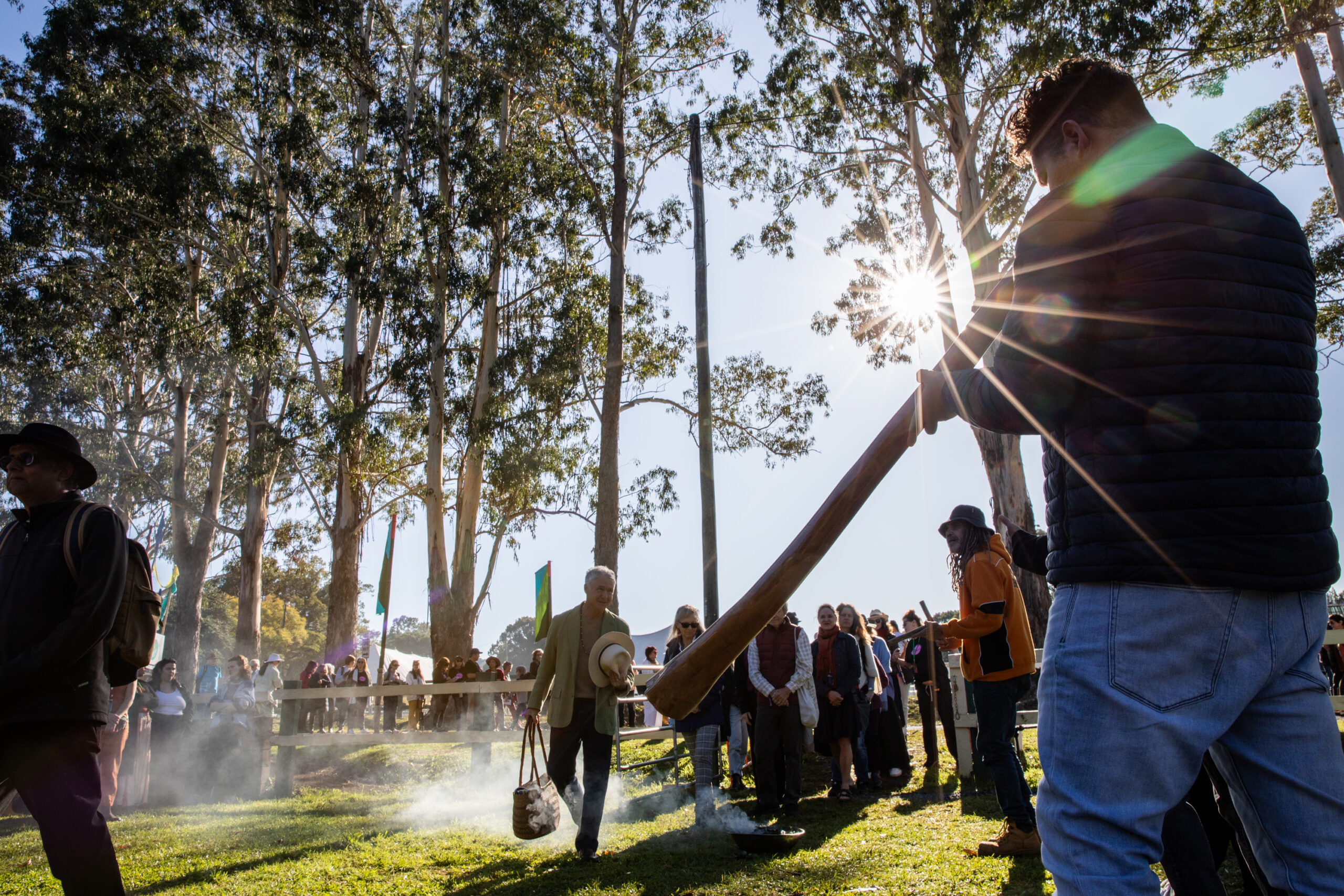 The festival opened with a powerful Calling to Country, curated by Rhoda Roberts and hosted by Delta Kay. This touching experience featured custodians, elders and guardians of language from across the Bundjalung nation, who welcomed all to Country through ceremony, song and story, including visiting First Nations writers involved in the program.
Books were flying off the shelves, with authors of genre-blurring works captivating audiences and dominating sales. Anna Funder's Wifedom took the top spot, followed by Brigid Delaney's Reasons Not to Worry: How to be a Stoic in Chaotic Times and surprise addition to the top sellers list, UK author Gabriel Krauze with Who They Was.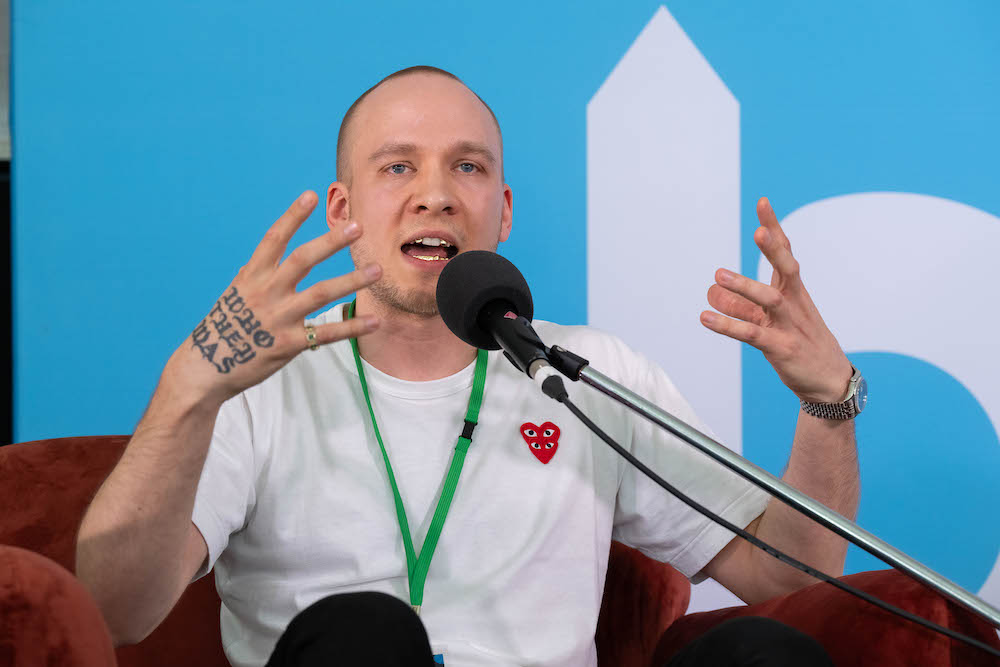 Other bestsellers were Lea Ypi's Free: Coming of Age at the End of History, Debra Dank's We Come with This Place, Tracey Spicer's Mad-Made: How the bias of the past is being built into the future, Zena Cumpston's Plants: Past, Present and Future, Heather Rose's memoir Nothing Bad Ever Happens Here and Robert Waldinger's The Good Life.
Big fiction sellers were Holly Ringland's The Seven Skins of Esther Wilding, Pip Williams' The Bookbinder of Jericho and Shankari Chandran's Miles Franklin-winning Chai Time at Cinnamon Gardens.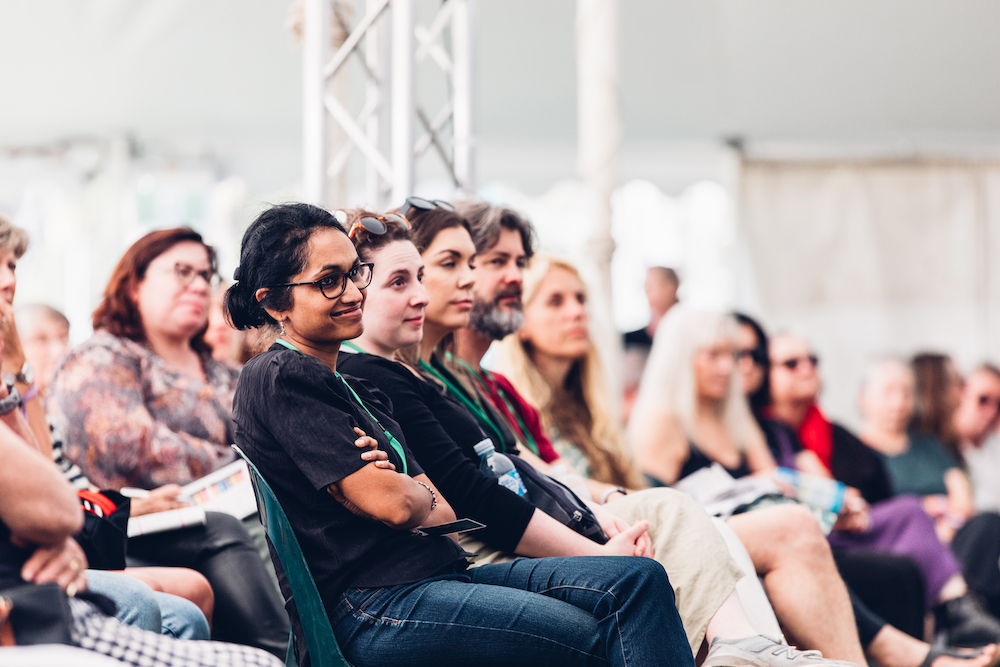 "What an incredible five days – our beautiful new site in Bangalow was absolutely singing with joy! Our audience was entertained, inspired and motivated to imagine wildly different worlds by our program of talented storytellers," said Zoe Pollock, CEO & Artistic Director of Byron Writers Festival.
"The conversations were compelling and thought provoking. And it all happened under the shining sun and the cool shade of the Bangalow Showground trees. Today our community is bound in the connections that literature creates."
Marquees were overflowing with enthusiastic crowds, the beautiful heritage A&I Hall was transformed into an 'Imaginarium', and sunny spots on the grass invited guests to lie back and immerse themselves in popular sessions that included: Grace Tame in a powerful one on one conversation with Amy Remeikis; Henry Reynolds delivering the annual 'Thea Astley Address'; authors Grace Chan, Suneel Jethani, Tracey Spicer and Julianne Schultz exploring the wild frontier of artificial intelligence in 'Ethics of AI' ; an inspiring session 'Sistas Are Doing It' with Zena Cumpston, Cheryl Leavy, Alison Page and Ellen van Neerven; a deeply moving session as writers Marele Day, Briohny Doyle, Heather Rose and Kerry Sunderland delved into 'Loss, Spirit, Passion'; and an empowering exploration of 'The Importance of Female Leadership' with Debra Dank, Victoria McKenzie-McHarg, Jess Scully and Liz Skelton.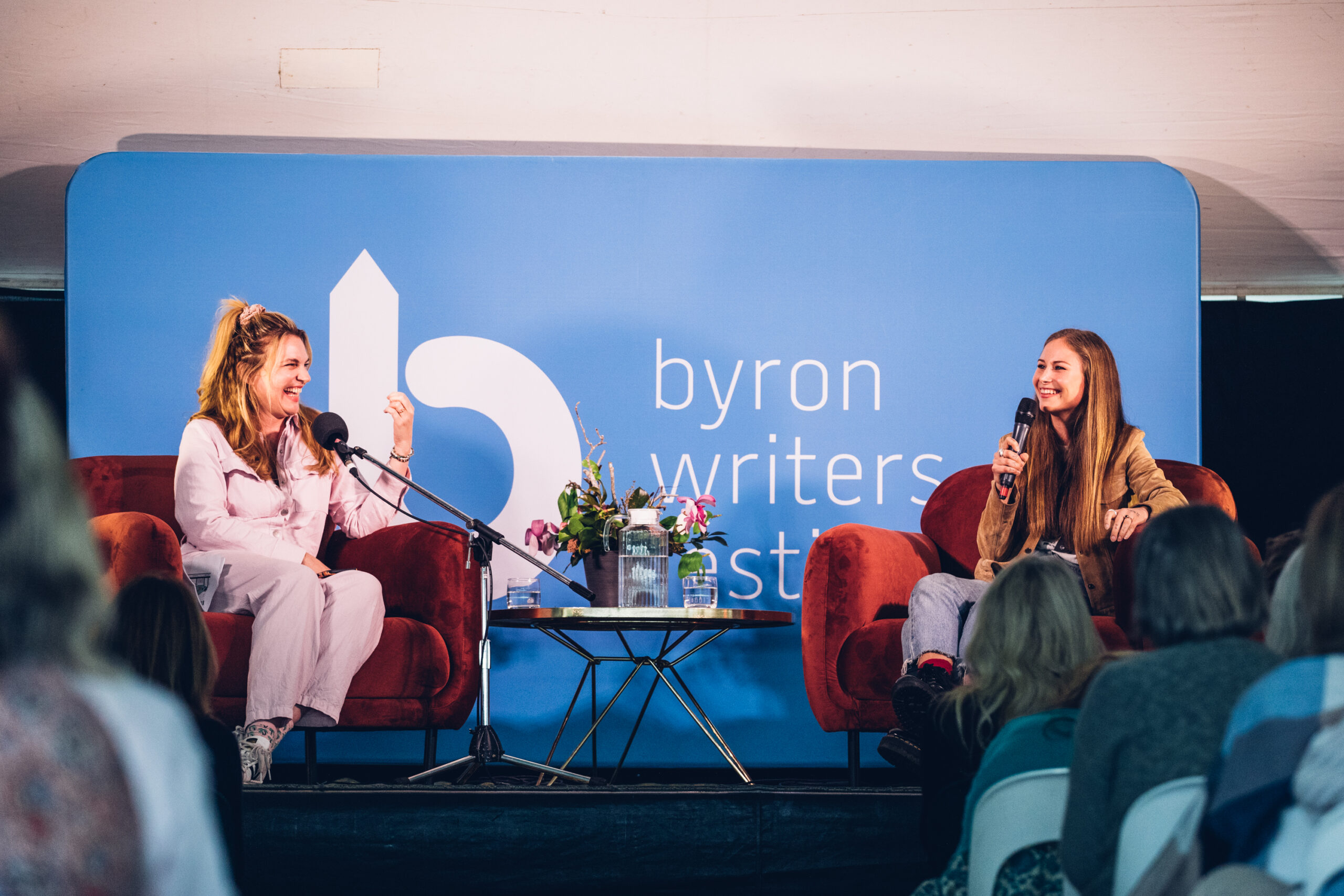 Across the weekend, guests kicked on into the evening for the 'Wild Imagination Keynote' event and the spoken word poetry party 'Voices in the Wild', as well as several performances of NORPA's 'Bundjalung Nghari – Indigenise'. On Saturday, festival goers had the opportunity to sit down on Saturday for a yarn with Bundjalung elders at 'Buruugaa Gaandjindii' (Weaving Gathering) and the launch of the book Bulaan Buruugaa Ngali, We Weave Together, presented by Arts Northern Rivers.
On Sunday, 'Kids Big Day Out' upped the energy and kept families entertained all morning. The afternoon offered moments of connection as Robert Waldinger shared insights from his book The Good Life, and laughs aplenty from Myf Warhurst, Oliver Phommavanh, Shirly Le and Mandy Nolan as they divulged their wildest dreams. The festival ended on a high note (pun intended) with the remaining guests gathering together and singing in harmony to the Beatles' 'With a Little Help From My Friends', led by the Shire Choir.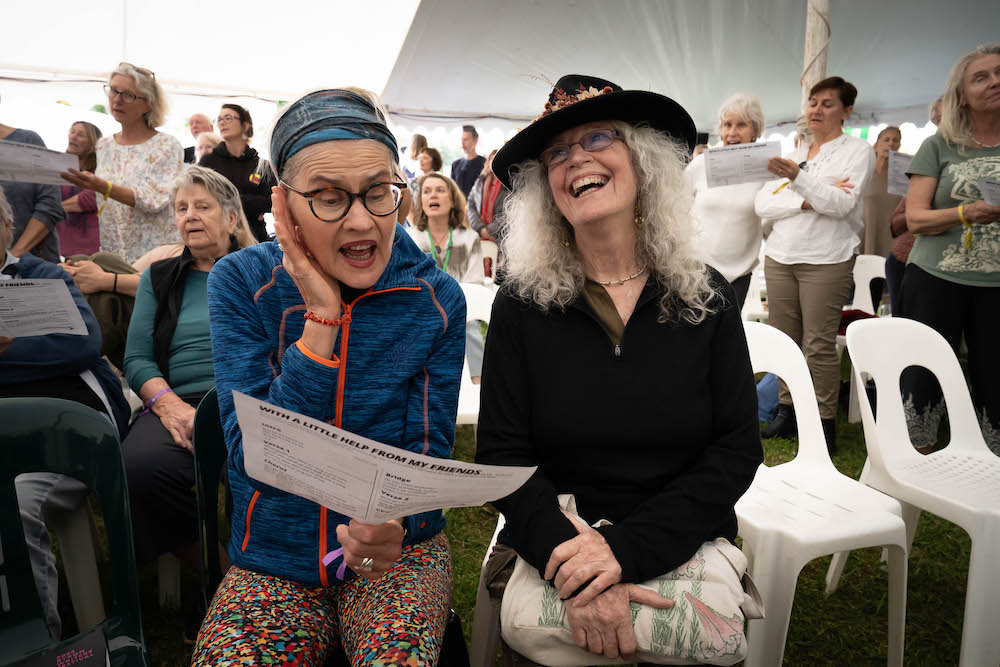 Common themes throughout the festival were curiosity, connection and of course wild imagination. Writers described how imagination aided them in exploring the past, present and future. Audiences were taken on a rollercoaster of emotions from laughter and joy to sorrow and tears. Loud, continuous applause and standing ovations were a constant during the festival.
Top-selling author Brigid Delaney said "Not only was the festival blessed with abundant sunshine – but the mood of the whole festival was so great. Events were packed, crowds were curious, relaxed and friendly and I had some brilliant conversations with readers at book signings."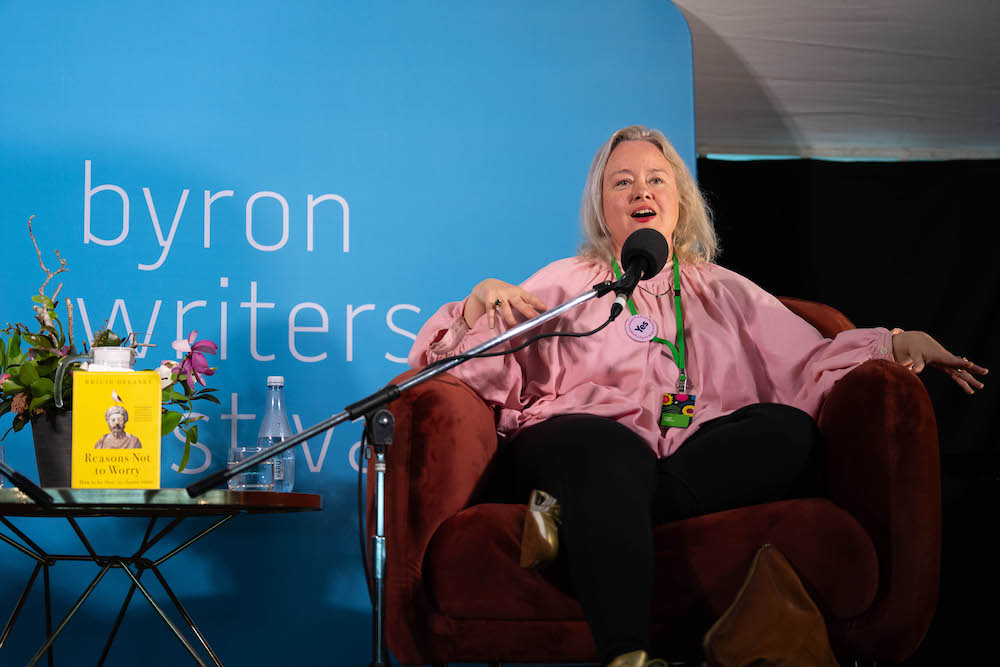 We have been overwhelmed with the kind words during the festival and messages that have been flooding our inboxes since, and are grateful to have been able to share this inspiring program with you all.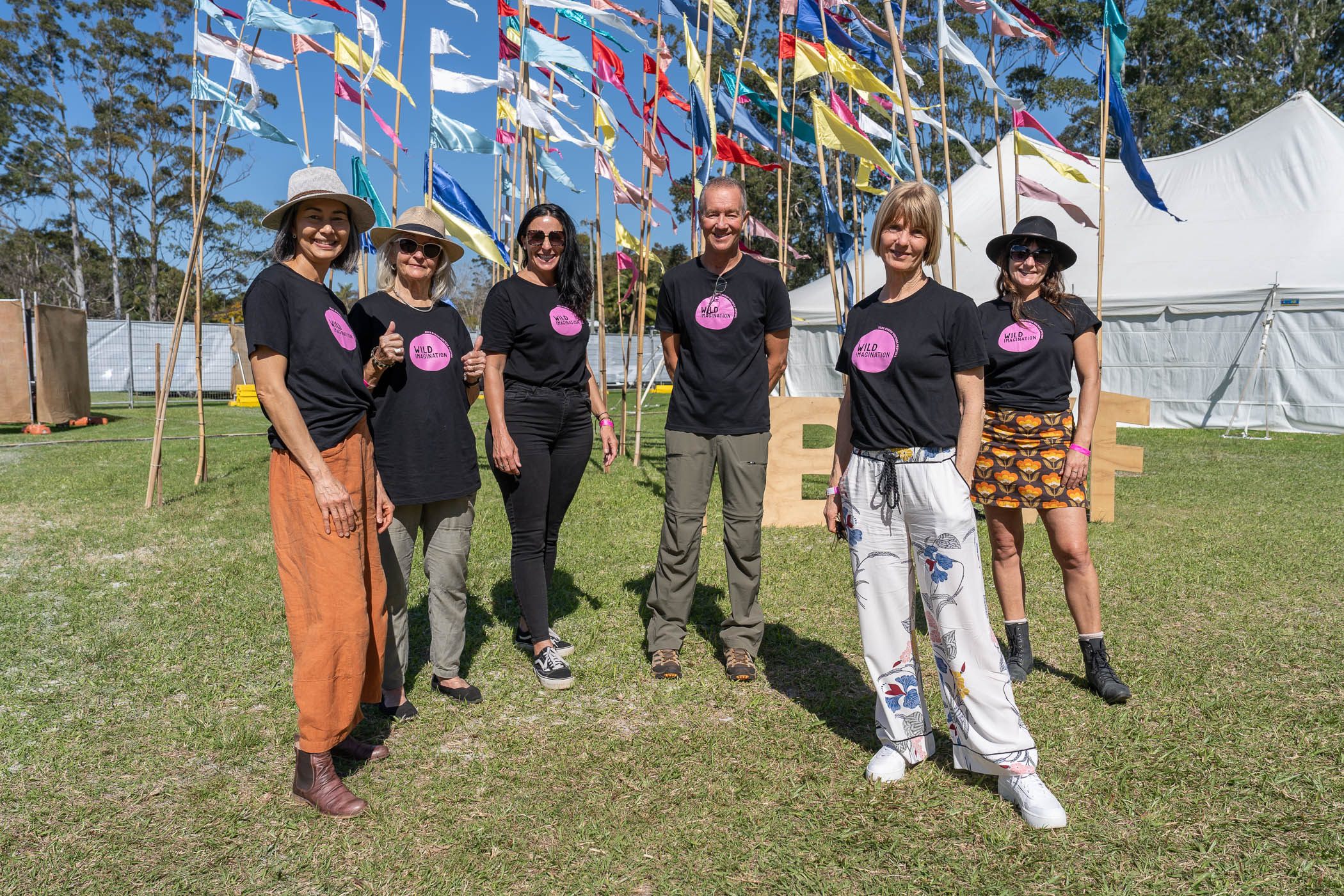 A huge thanks extends to ticket buyers who donated to the festival, meaning close to 500 students from flood affected schools were able to attend the festival's schools program at no cost, with a further $3000 donated to support students in 2024. The festival also raised over $3000 for the Indigenous Literacy Foundation. More than 150 volunteers from across the Northern Rivers community and beyond helped deliver the festival.
---
Held on the lands of the Arakwal Bumberbin peoples of the Bundjalung Nation, we pay respect to the traditional owners of these lands and acknowledge them as the original storytellers of this region.
---
Byron Writers Festival