---
Celebrating First Nations' voices
The stories of Australia's eminent and emerging First Nations writers, thinkers and poets will be at the forefront of the festival held on Bundjalung Country, where stories have been told for thousands of years.
  We invite you to sit down and engage critically and respectfully with First Nations cultures and communities in all their diversity. Read on for session highlights.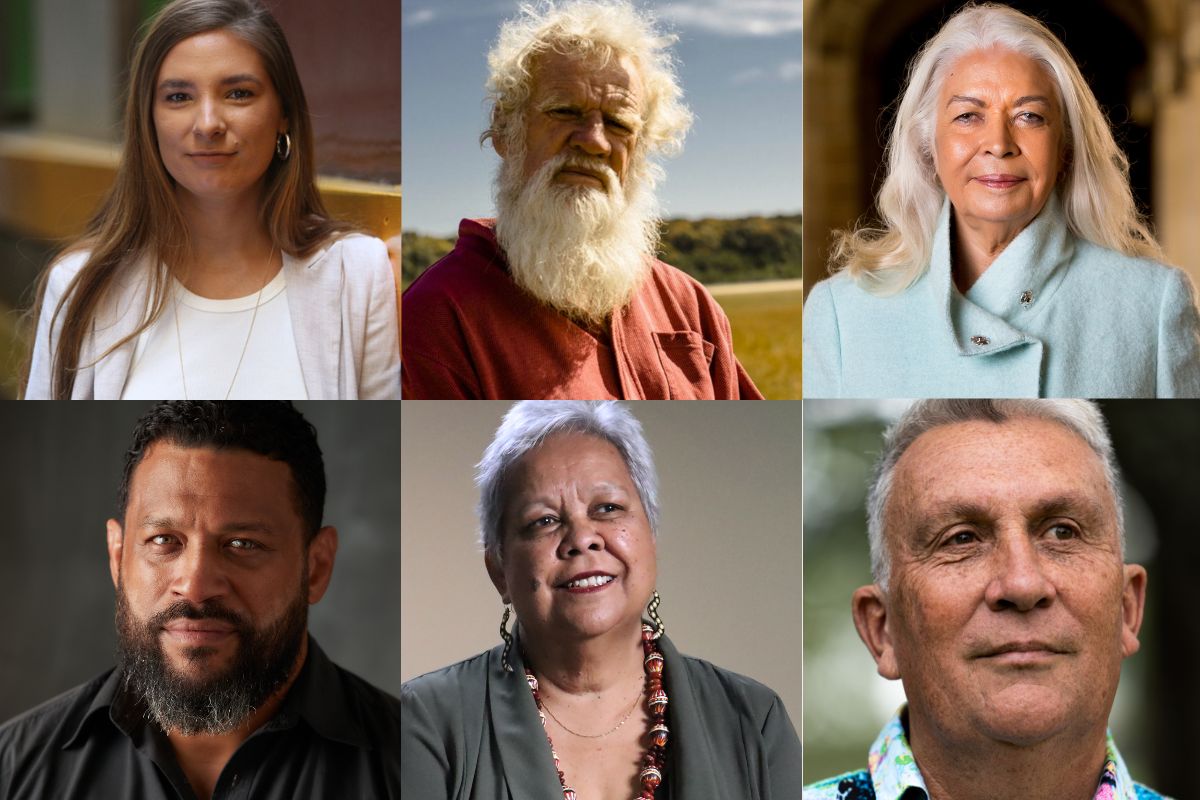 Friday
On the first day of the festival, get a look behind the scenes of the stunning upcoming NORPA production Bundjalung Nghari – Indigenise with authors and creators Ella Noah Bancroft, Daniel Browning, Kylie Caldwell and curator Rhoda Roberts.  Don't miss winner of the 2022 Stella Prize, Evelyn Araluen, who will discuss her incredible genre breaking collection of poems Dropbear with Daniel Browning.   Professor Judy Atkinson will deliver the Festival's annual Thea Astley Keynote Address entitled 'Listening to Truth Telling'. Atkinson's ground-breaking book Trauma Trails, Recreating Song Lines: The Transgenerational Effects of Trauma in Indigenous Australia offered a pathway to healing through the listening and telling of stories.   Delve into the fascinating realm of Indigenous knowledge systems for 'First Nations Science', featuring founder of DeadlyScience Corey Tutt, astronomer Karlie Noon, and astrophysicist Krystal De Napoli.
Saturday
Kick things off with festival favourite Bruce Pascoe, who discusses his latest work Country: Future Fire Future Dreaming with Cheryl Leavy.  Aaron Fa'Aoso has earned a living as a professional footballer, a Kings Cross bouncer, a remote community health worker and is today best-known for his role in ABC's Black Comedy. He discusses his memoir So Far, So Good with Danny Teece-Johnson.   Marcia Langton leads a stellar panel of First Nations authors Veronica Gorrie, Chelsea Watego and Double J music and pop culture reporter Mawunyo Gbogbo, who will discuss how the Black Lives Matter movement continues to reshape our cultural landscape and consider its impact on people of colour today.
Sunday
Start your day with three ground breaking poets Evelyn Araluen, Huda Fadlelmawla and Anne-Marie Te Whiu, who together explore 'Poetry as an Act of Decolonisation' with Grace Lucas-Pennington.   How can we learn from country to heal the impacts of climate change? In 'Learning From Country', Karlie Noon, Bruce Pascoe and Leweena Williams share their thoughts and knowledge on how we can read the landscape to understand and address what is happening to our earth.   The important session 'Indigenous Healing' will see leading First Nations' thinkers Judy Atkinson, Paul Callaghan and Marcia Langton explore how Indigenous communities can heal and what others can do to support and learn from this work.   Over in the Kids Big Day Out tent, Bundjalung artists, authors and storytellers Bronwyn and Ella Noah Bancroft start the day with a beautiful presentation of their picture book Sun and Moon. Budding scientists can get flex their STEM muscles with Corey Tutt, author of The First Scientists: Deadly Inventions and Innovations from Australia's First Peoples.
Event details and tickets
For full program, go to byronwritersfestival.com/festival-program.
1 and 3-Day Passes for Byron Writers Festival 2022 are available via byronwritersfestival.com/tickets.
---
anika