---
From stage to page: The musicians who turn to fiction
Northerly editor Barnaby Smith takes us through his guide to some of the more noteworthy, and perhaps overlooked, examples of musicians turning their hand to fiction.
Among the performers at the upcoming Byron Bay Bluesfest will be John Darnielle of the Mountain Goats, a unique talent who has managed the significant trick of becoming a master of two art forms: songwriting and fiction. His first novel, Wolf in White Van, appeared in 2014, while April of this year will see the publication of his second book, Universal Harvester. Indeed, these are productive times for singer-songwriters making the crossover to writing, with Australia's own Holly Throsby attracting plenty of admirers for her 2016 novel Goodwood.
In anticipation of Darnielle's appearance at Bluesfest, here is northerly's guide to some quality stage to page transitions.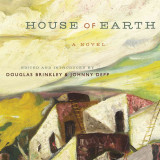 House of Earth by Woody Guthrie
This long-lost novel by America's greatest folk singer was unearthed and published by Johnny Depp's production company Infinitum Nihil in 2012. Completed in 1947, Guthrie's book tells the story of a young couple trying to set up a life for themselves in Dust Bowl Texas in the 1930s. The novel was inspired by Guthrie's fascination with the possibilities of adobe houses (a proposed design solution for poor people in rural areas), thus the novel celebrates adobe and employs it as a symbol of solidarity representing various aspects of American life. House of Earth is light on plot but rich and ambitious in style, with Bob Dylan once remarking he was 'surprised by [its] genius' and one recent review describing it as a 'hillbilly Finnegan's Wake'. Another of the book's key preoccupations is sex: one long, floral passage describes a wild stint of copulation between the two protagonists, written in such an explicit, unusual manner that the book was inevitably nominated for the Literary Review's notorious Bad Sex in Fiction Award in 2013.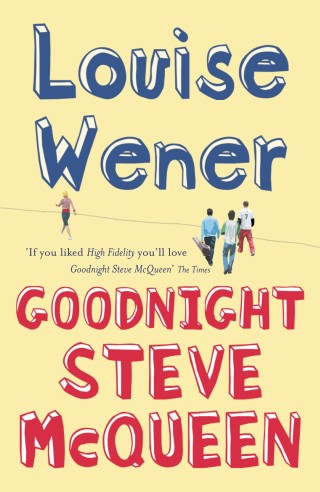 Goodnight Steve McQueen by Louise Wener
To many, Louise Wener was an icon and role model as frontwoman with the credible and still much-loved Britpop band Sleeper in the 1990s. When their heyday was over, Wener wasted little time in turning her hand to fiction and she has now published four novels and a memoir of her time amid the maelstrom of British pop music. Her first novel, Goodnight Steve McQueen, caused a moderate stir on its publication in 2002. Pilloried by some commentators and admired by others, the book can be grouped with humorous, relatively lightweight works such as Nick Hornby's High Fidelity or Tony Parsons' Man and Boy. It tells the story of an aimless video shop worker waiting for the day his band cracks the big time, who is forced to re-energise his life when his girlfriend threatens to leave him. Hardly deep stuff, to be sure, yet the skill it takes to create so nimble a novel that can be absorbing on a flight, for example, should never be sniffed at. Goodnight Steve McQueen also offered a faithful, unflinching portrait of the life of a struggling musician, and indeed the novel as a whole deserves credit for its attempts towards realism in its characterisation and dialogue.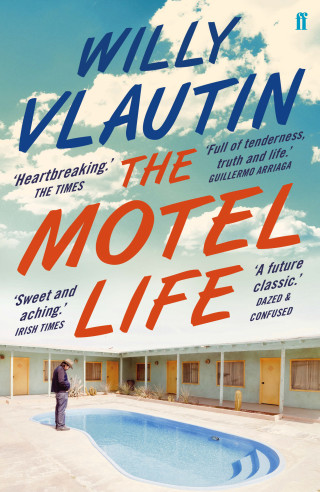 The Motel Life by Willy Vlautin
As singer and songwriter with the Portland, Oregon-based band Richmond Fontaine, Willy Vlautin has unassumingly gone about his business of making acclaimed folk-rock across more than ten albums since 1996. In 2006, Vlautin published his debut novel The Motel Life, which received praise from some very serious quarters, including the New York Times and the Washington Post, while the book was adapted into a film in 2013 starring Emile Hirsch and Dakota Fanning. The Motel Life portrays two brothers, one of whom is the novel's narrator, whose lives are plunged into chaos in the wake of a horrible accident. Vlautin has pointed to influences including John Steinbeck and Raymond Carver, while Charles Bukowski is another oft-cited touchstone. Vlautin has since published three more equally accomplished novels, Northline (2008), Lean on Pete (2010) and The Free (2014), making him arguably the most successful contemporary musician to make the crossover to writing fiction.
The Vulture by Gil Scott-Heron
Poet, activist, musician and, many say, godfather of hip-hop Gil Scott-Heron published The Vulture in 1970 when still a student and barely out of his teens, and four years before the release of his seminal album The Revolution Will Not Be Televised. The novel can be seen as 'urban noir' and is, as you might expect, full of rich accounts of life on the street, as well as Scott-Heron's uniquely poetic social commentary. The Vulture is also formally experimental, switching between four narrators and employing a fast-and-loose prose style influenced by one of the author's heroes, the poet Langston Hughes. The plot is a relatively simple murder mystery, yet in Scott-Heron's youthful hands it becomes all of a political treatise, exercise in social realism and cutting state-of-the-nation address. Scott-Heron followed up The Vulture with another novel, The Nigger Factory, in 1972. Both were re-published in 2010, a year before he died at the age of sixty-two.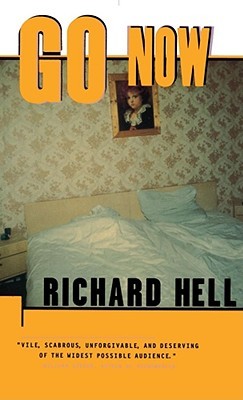 Go Now by Richard Hell
Richard Hell holds a special place in the annals of twentieth-century culture. He was, after all, a formative influence on the punk movement in the 1970s through his work with Tom Verlaine in Television, as part of the Heartbreakers and with Richard Hell and the Voidoids. Always a prolific writer, he wrote and published poetry from a young age and has published nearly twenty books over the course of his long career (he is now sixty-seven). Hell's debut novel, however, did not appear until 1996, with Go Now depicting a riotous road trip across America as seen through the eyes of an unkempt punk rocker. The book features its share of sex and drugs, and is at least partly autobiographical. In the spirit of the Beat Generation and Hunter S. Thompson, Go Now moves at a breakneck pace that can sometimes leave the reader a little disoriented. Hell's second novel, Godlike, appeared in 2005 and it too was an unrepentant tribute to decadence and youthful hedonism.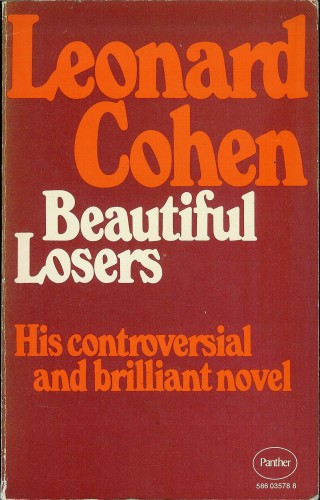 Beautiful Losers by Leonard Cohen
One review of Leonard Cohen's second and final novel described it as a 'kind of intelligent Naked Lunch'. This 1966 work was without doubt a mature step forward for Cohen following his slightly erratic debut, The Favourite Game (1963). The complex plot weaves between seventeenth-century Quebec and researchers in Cohen's 1960s present day, and employs a wide range of varying, 'post-modern' literary techniques, earning its reputation as a 'difficult' book. Cohen wrote Beautiful Losers during two amphetamine-fuelled periods on the Greek island of Hydra over 1964-5. It was the indifferent commercial performance of both this novel (the sexual content ensured it ran foul of censors) and his volume of poetry Parasites of Heaven that convinced Cohen that a career as a musician was the more sensible course. That proved a wise decision, but he did leave us with this fascinating, weird opus.
---
Byron Writers Festival