---
Growing up Aboriginal in Australia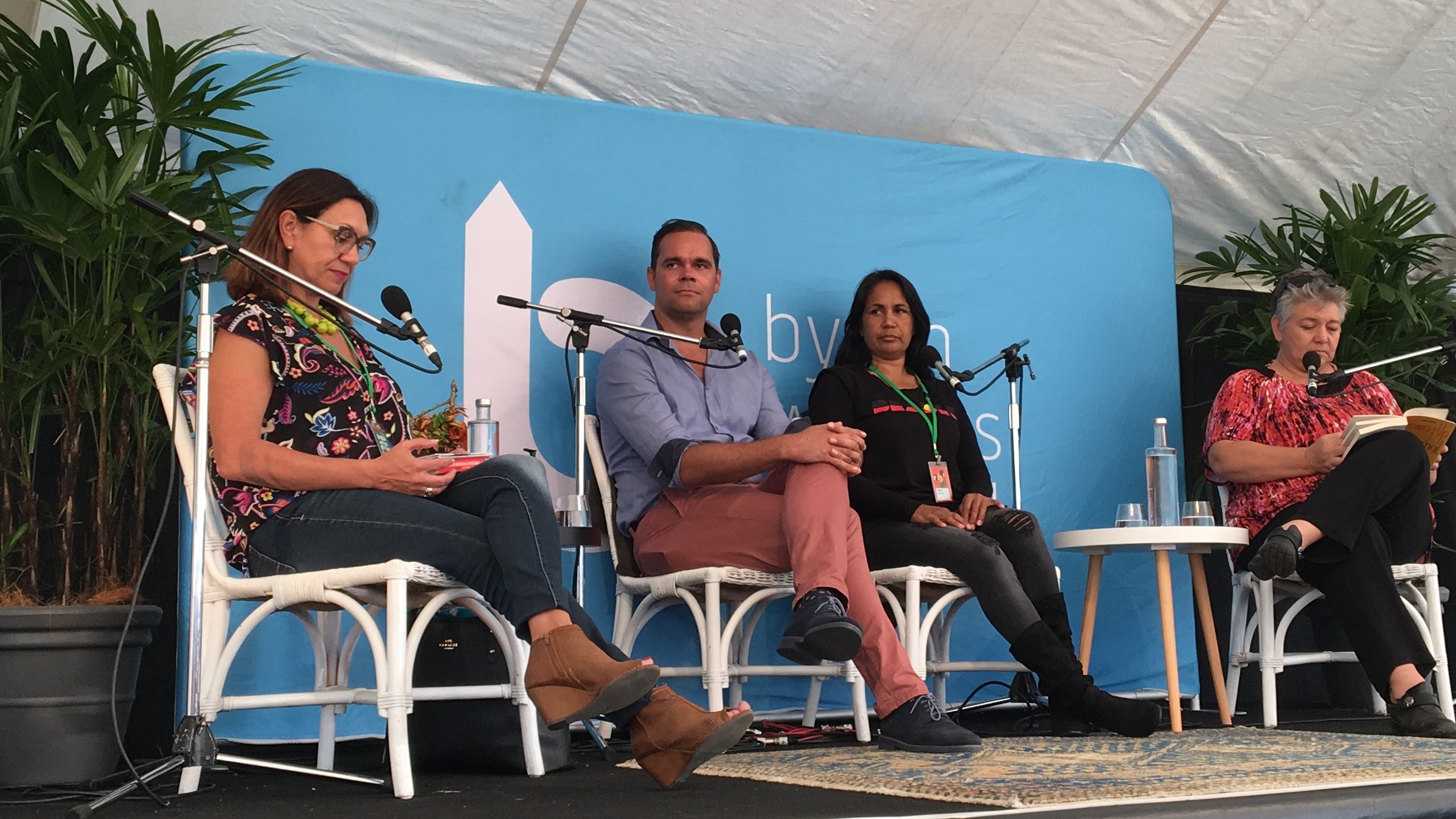 This session, chaired by Melissa Lucashenko, centered on the themes raised in the book Growing up Aboriginal in Australia, compiled and edited by Anita Heiss.
The book features 52 stories contributed by a wide range of Aboriginal people, some well known and some new voices.
Authors include Tony Birch, Deborah Cheetham, Adam Goodes, Terri Janke, Patrick Johnson, Ambelin Kwaymullina, Jack Latimore, Celeste Liddle, Amy McQuire, Kerry Reed-Gilbert, Miranda Tapsell, Jared Thomas, Aileen Walsh, Alexis West, and Tara June Winch.
Written for young people aged 15-18, the anthology has found great support with adults as well as young people because of the heartfelt, inspiring and educating stories within its pages.
On the panel with Heiss were panellists with their own diverse experiences of growing up Aboriginal in Australia.
Arakwal-Bumberbin woman Delta Kay grew up on Country, connected with culture.
'I was born beside the Belongil Creek, and grew up with my elders, looking for pippis, catching fish, and picking berries as we went, she told the enthralled audience. "It seemed so normal, but looking back it was special, because so many didn't have that experience. Now, I'm teaching my children and grandchildren.'
Investigative journalist Allan Clarke also grew up on Country, out in Bourke in western NSW.
'Bourke has a large black community; I had a white dad from a pastoralist family, and a Murrawarri mother. There were tensions between these families, and I was raised mostly by my black family, although I also spent a lot of time with my white nan.'
'There was racism, but it was mostly my sexuality that was a problem for me growing up – there is a lot of homophobia in rural areas and the Aboriginal community,' he said.
Heiss grew up in Matraville, with an Austrian father and an Aboriginal mother.
'My father fell in love with my mother at first sight, even though he couldn't speak English at the time. I never thought about being Aboriginal when I was a kid, but the non-indigenous children told me who I was.'
The panel reflected on other common themes in their childhoods, such as their mothers' fear of having their children taken from them, the fear, shame and silence that has kept their families from speaking out about family and culture, and the racism inherent in the education system.
One thing is clear: it's time to get the stories out there. As Clarke said, 'my big mouth is my privilege.'
Sara Runciman is a Southern Cross University Digital Media and Communications student.
---
Southern Cross University Reporters