---
Indigenous authors dominate top-selling booklist at Byron Writers Festival 2019
Byron Writers Festival (2-4 Aug), Australia's largest regional literary festival wrapped its 23rd year with record ticket sales and Indigenous authors dominating the best selling books at the Festival. Top-selling books by Festival authors at the Bookroom Collective bookstore onsite were No Friend But the Mountains by Behrouz Boochani, Dark Emu by Bruce Pascoe, The Yield by Tara June Winch, Young Dark Emu by Bruce Pascoe, Women, Men and the Whole Damn Thing by David Leser and Too Much Lip by Melissa Lucashenko.
"People are aching to love their land… but how do we love Australia?" Bruce Pascoe asked at one of his overflowing sessions at Byron Writers Festival 2019. His book Dark Emu and the version for younger readers Young Dark Emu detail the complex agricultural systems that sustained Aboriginal people for thousands of years. Miles Franklin winner Melissa Lucashenko's session with The Yield author, Wiradjuri woman Tara June Winch also attracted capacity crowds and the legendary Uncle Jack Charles, whose memoir Born-again Blakfella is set for release later this month, inspired a standing ovation at the Festival.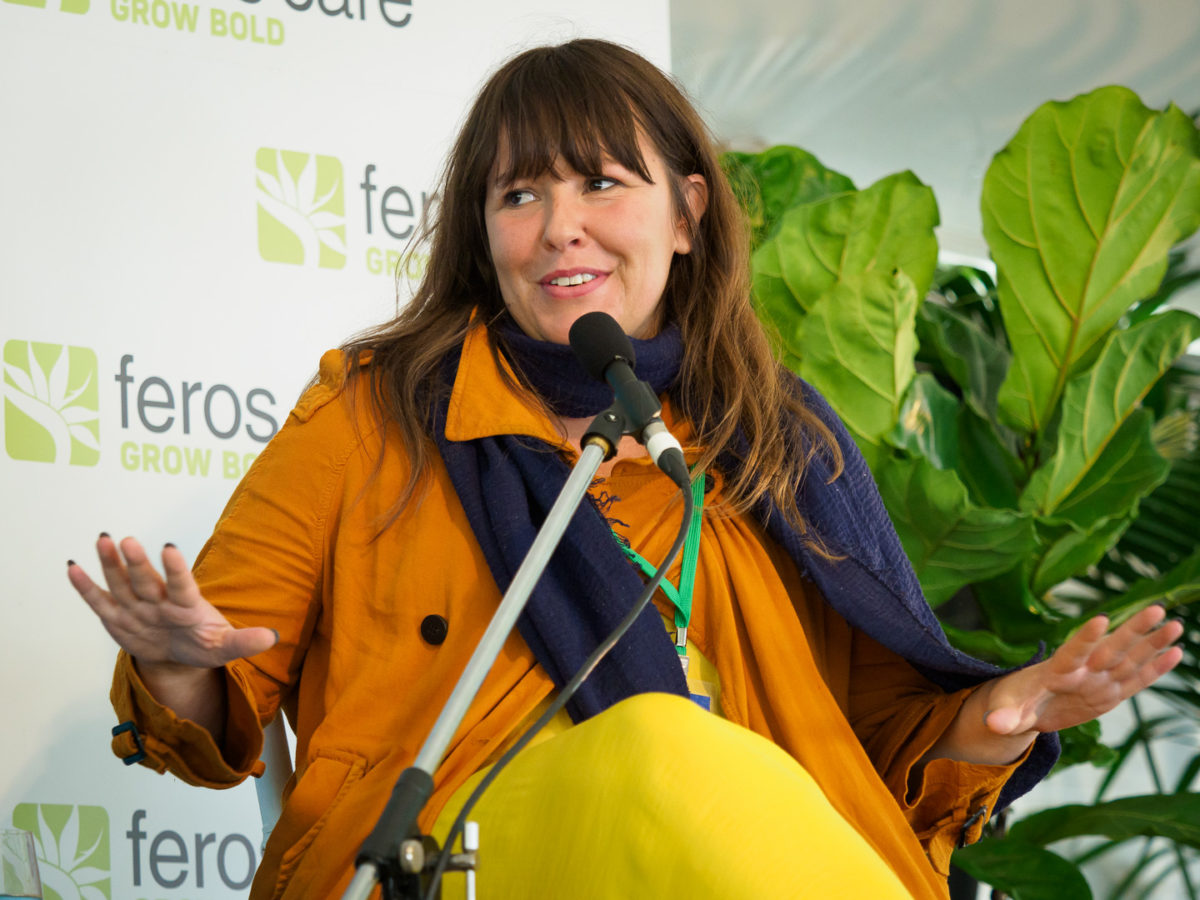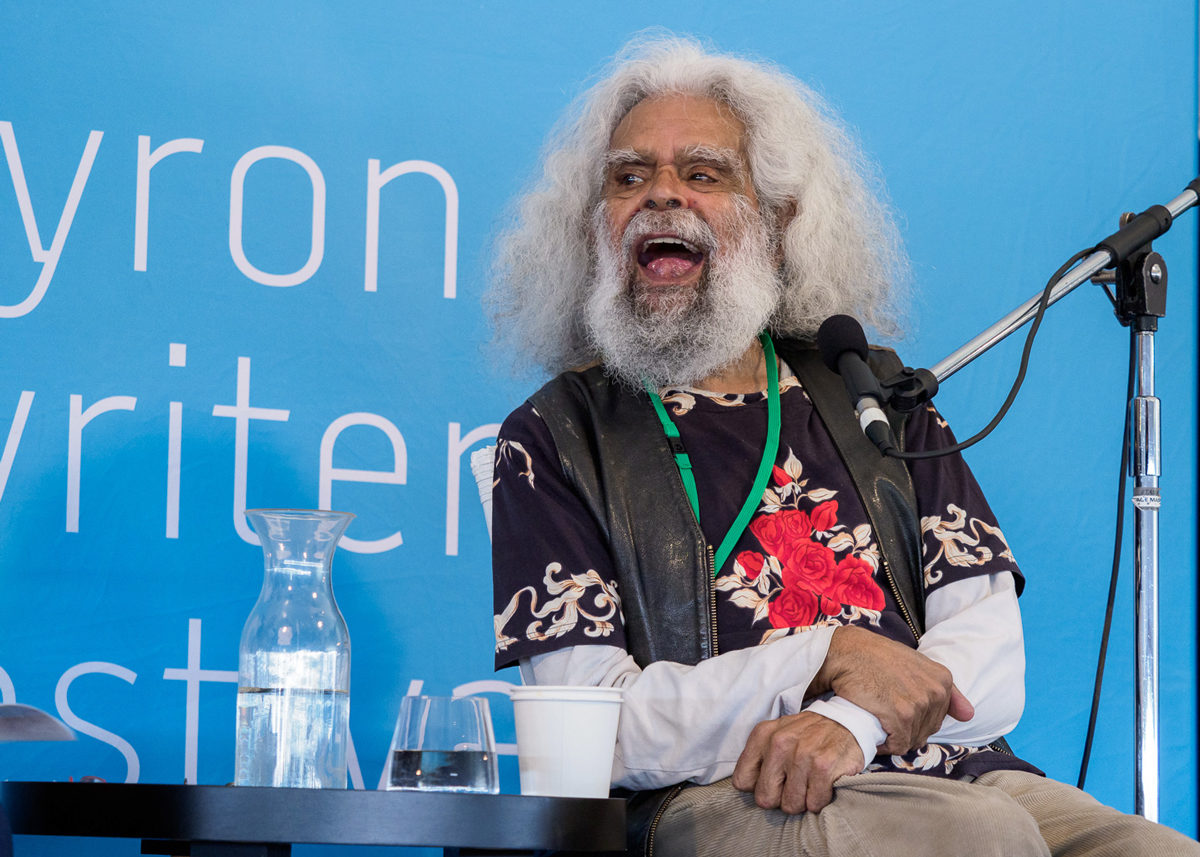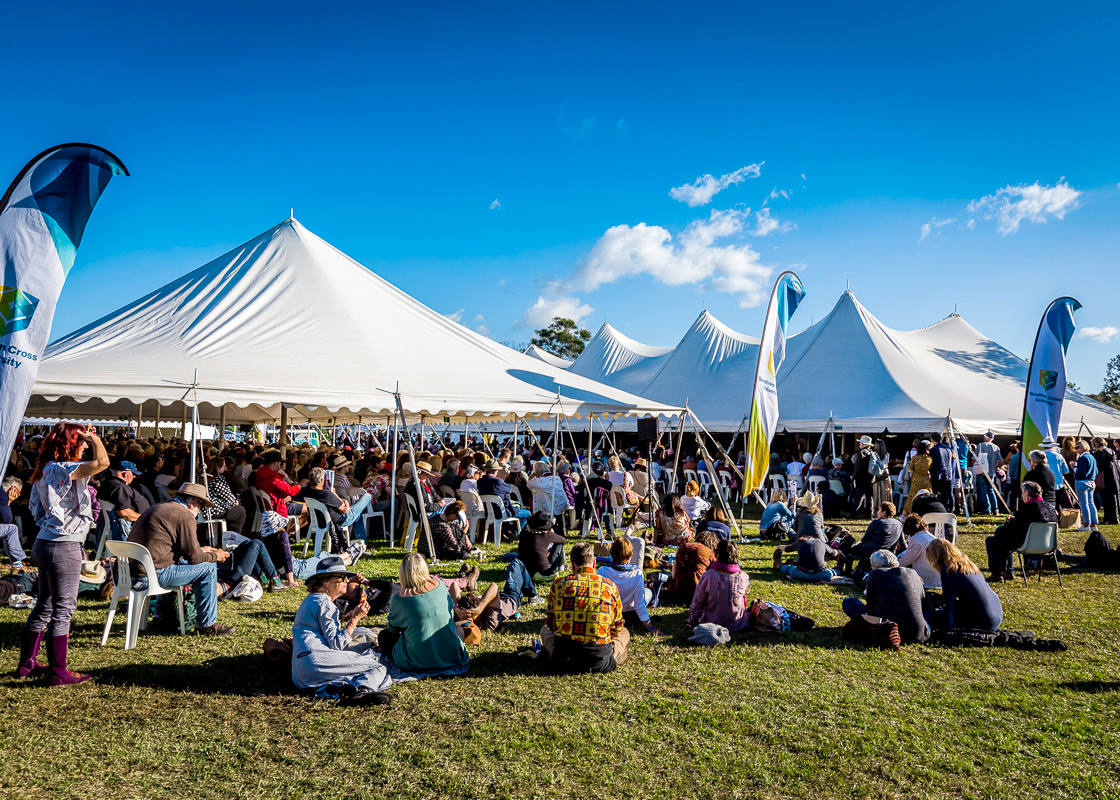 "Stories help us make sense of the complexity of our world", said Festival Director Edwina Johnson. "Byron Writers Festival provides a space to find meaning and connection, to reflect on the importance of stories and their telling and to engage our hearts and minds."
Byron Writers Festival featured more than 140 writers, thinkers and commentators who came from across Australia and around the world to Byron Bay for a packed program of inspiring, engaging and enlightening storytelling and discussion.
The Festival attracted the highest box office sales in its 23 year history with more than 12 000 patrons attending over the entire Festival period that included 121 sessions on the Festival grounds, 15 workshops, 17 satellite events, the Schools Program (Primary and Secondary) and the Byron Writers Festival Road Trip to regional towns.
Capacity crowds filled the tents throughout the weekend with popular sessions including UK Professor of Philosophy A.C. Grayling delivering the annual Thea Astley Address on 'The Crisis of Democracy', and panel discussions 'Resilience and Strength During Adversity' with Tim Costello, Chloe Hooper and Leigh Sales, and 'Family Saga' with Jennifer Clement, Min Jin Lee, Markus Zusak and Benjamin Law.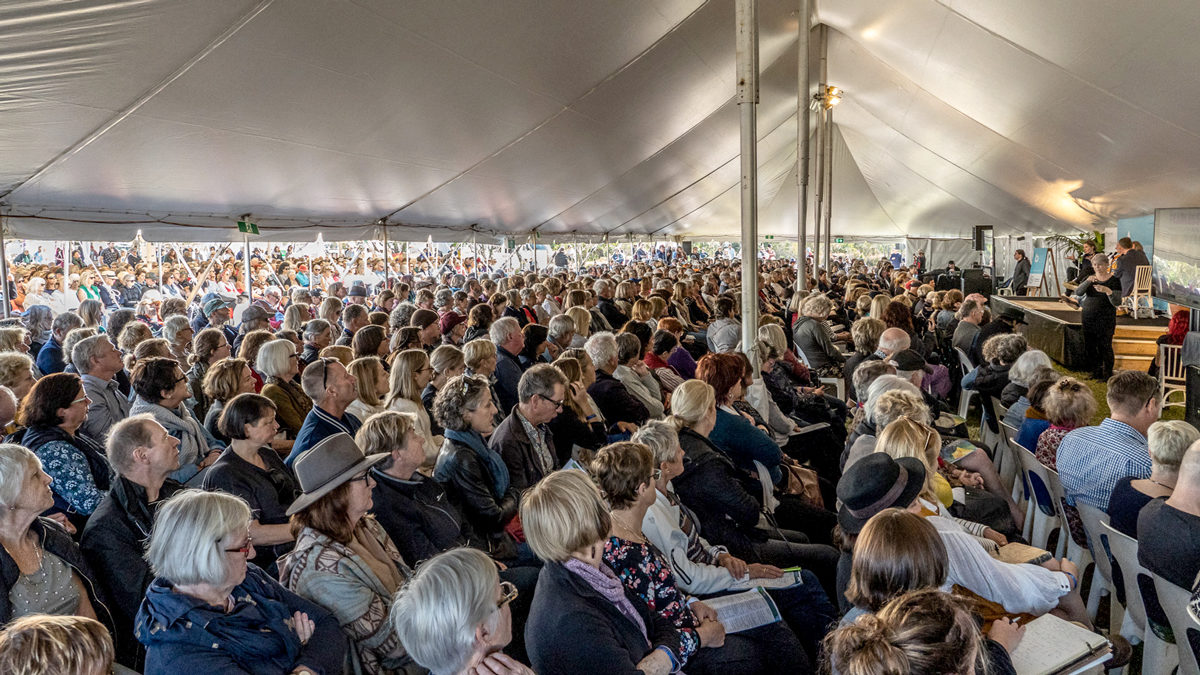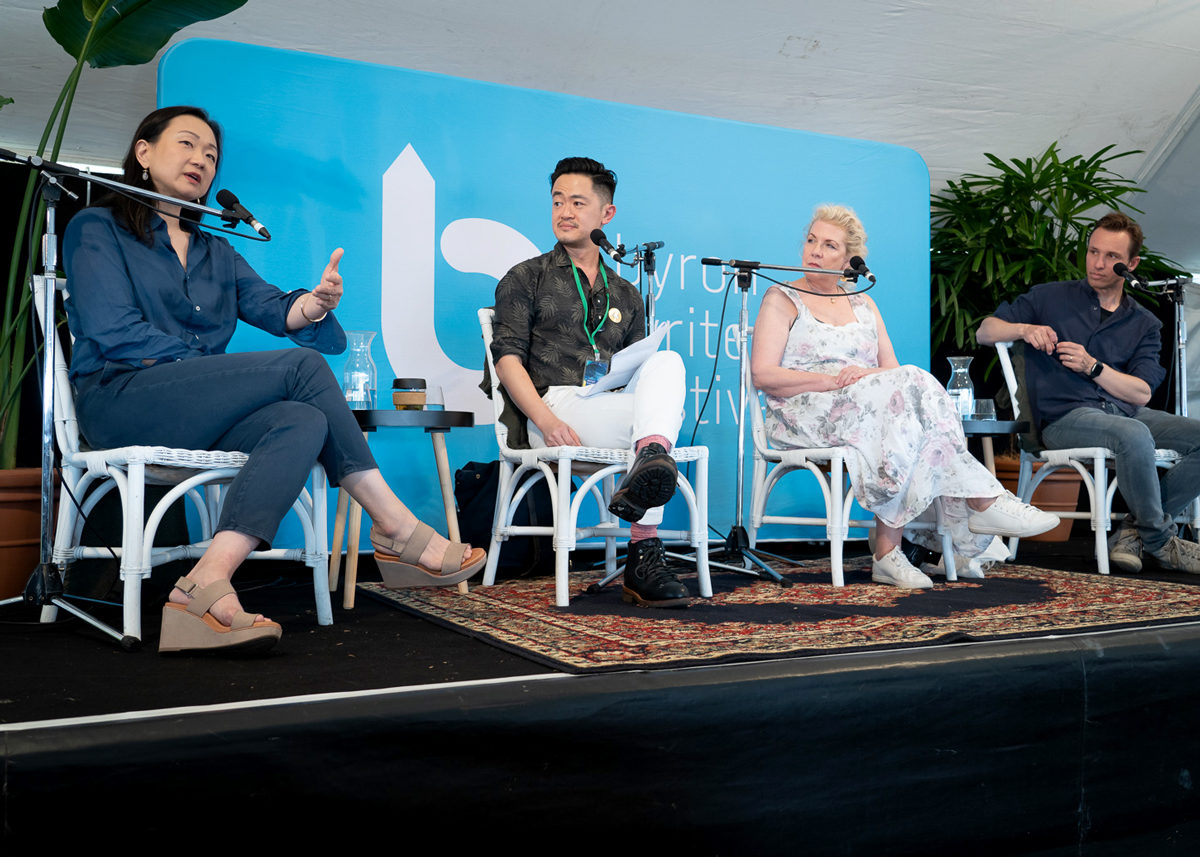 Behrouz Boochani appeared via live-stream from Manus Island to a full-house saying "I wrote No Friend But The Mountains to take the readers into the prison camp to live with us". His powerful message to "read the book and ask other people to read it" resonated loud and clear, with a standing ovation ending the sombre and powerful session.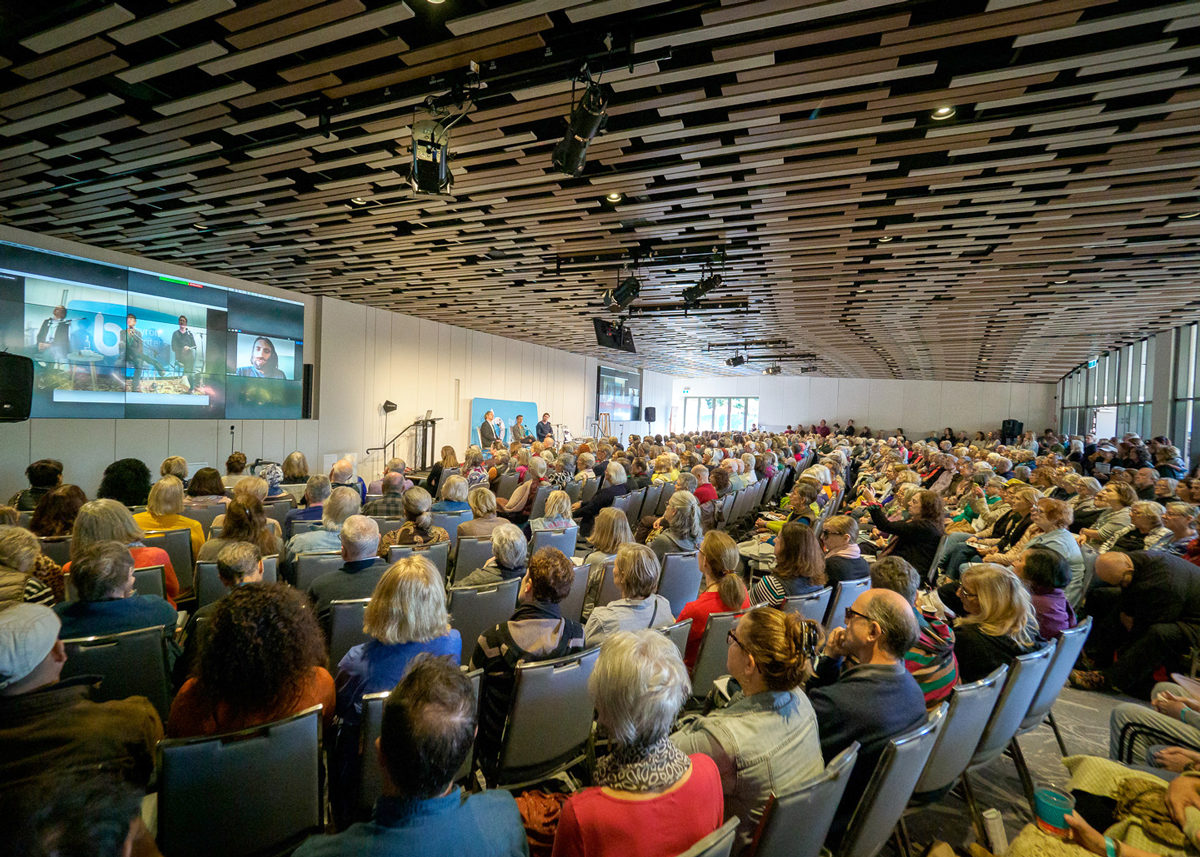 Locally based journalist Mungo McCallum also received a standing ovation when he received a powerful tribute for his services to journalism from fellow local journalist Kerry O'Brien.
The weekend was peppered with insights into our relationship with the environment via Lisa-ann Gershwin's jellyfish, Sophie Cunningham's trees, Harry Saddler's birds, Stephen Pyne on the future of fire and Matthew Evan's views on the ethics of eating meat.
A common theme throughout the Festival was messages of hope and optimism, summed up by Damon Gameau on Sunday afternoon when discussing the climate crisis, "I feel with every fibre that we're going to get through this, and I'd say that to any child now."
Thanks to all who joined us – we look forward to doing it all again next year! For photo highlights, be sure to check out our 2019 Photo Gallery.
Save the dates for 2020: 7 — 9 August
---
Byron Writers Festival