---
The kids came out in force today for the Byron Writers Festival's Kids Big Day Out. They were entertained and inspired by a troupe of childrens' authors who had their young audience inventing stories, understanding difference, watching illustrators in action, and of course, listening to stories, true and made up.
Misa Alexander and Erin Knutt: Misa is an illustrator and graphic designer, and Erin is a children's book writer and special needs teacher. Together they have written Fergus and Delilah, a picture book that shows children that everyone is 'wired' a little bit differently and no one should have to play alone at the park.
It all started with an idea – what makes us all the same? We all have a heart, and we all have a brain. But are all our brains the same? No! We're all wired differently.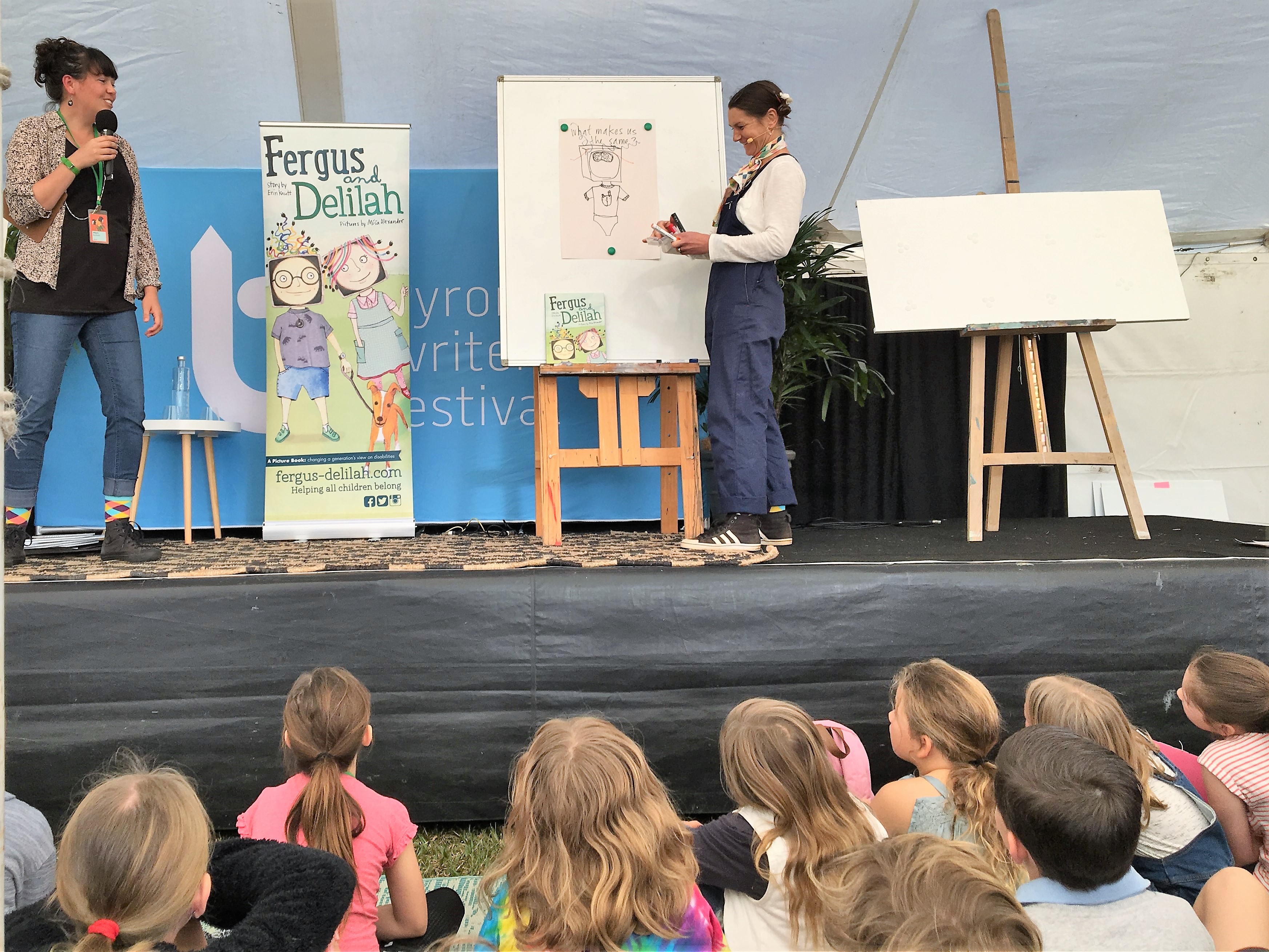 Eddie Ayres: Eddie is a writer, music teacher and radio presenter, who has written Sonam and the Silence, A haunting fable-like story by the well-known musician and author, Eddie Ayres, about the power of music and a young girl in Kabul set during the occupation of the Taliban.
Andrew Hanson and Jessica Roberts: Andrew is a comedian, actor and musician. He has co-written Bab Sharkey and the Animal Mummies: The Weird Beard with his partner Jessica Roberts. When twelve-year-old Bab Sharkey finds a magical beard in the Egyptian desert, it attaches itself to his face, making him the Pharaoh and granting him strange powers. Bab also finds the friends he's always needed: a pair of undead animals wrapped in bandages called Scaler the Fish Mummy and Prong the Ibis Mummy. But the previous owner of the Beard, the ancient and evil sorceress the Unpharaoh, is determined to get it back. Can Bab and his new Animal Mummy friends banish the Unpharaoh back to the Afterworld?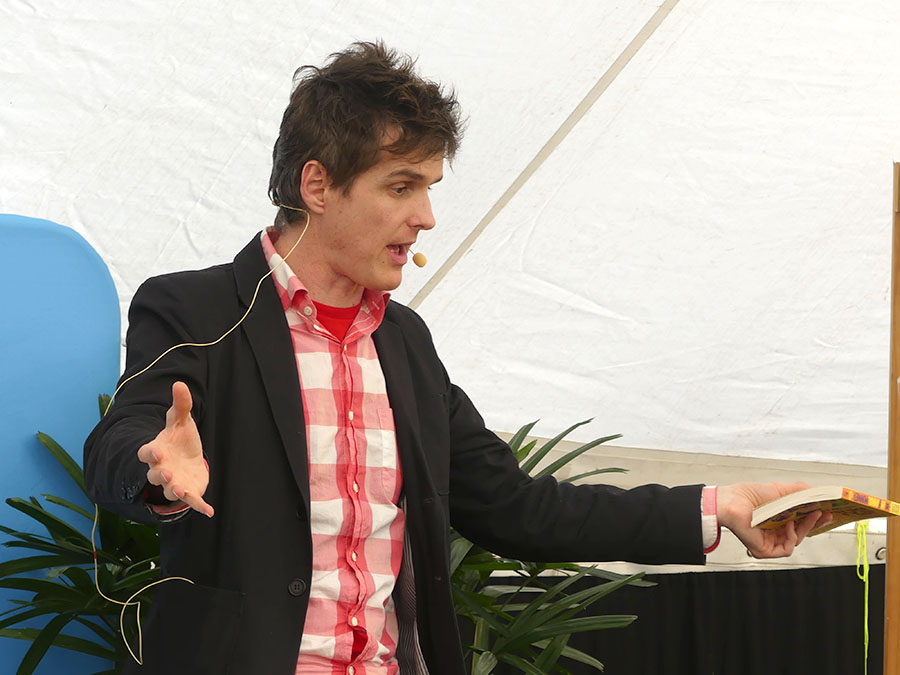 Oliver Phommavanh: Oliver is an Australian children's writer and comedian, whose latest book on Super Con-nerd. So what is Con-nerd all about? There's this kid named Connor who is a nerd. Yep, he wears these mega glasses and kids think the only thing he's good at is studying. Connor's mum wants him to work hard to be a doctor. But what Connor really wants to do is draw crazy cartoons and gruesome dragons that fly off the page.
I'm a nerd, but you don't have to wear glasses to be a nerd! If you like reading, you're a nerd! If you like manga comics you're a nerd! If you like science you're a nerd! Hands up who's a nerd! Yes! We're ALL nerds!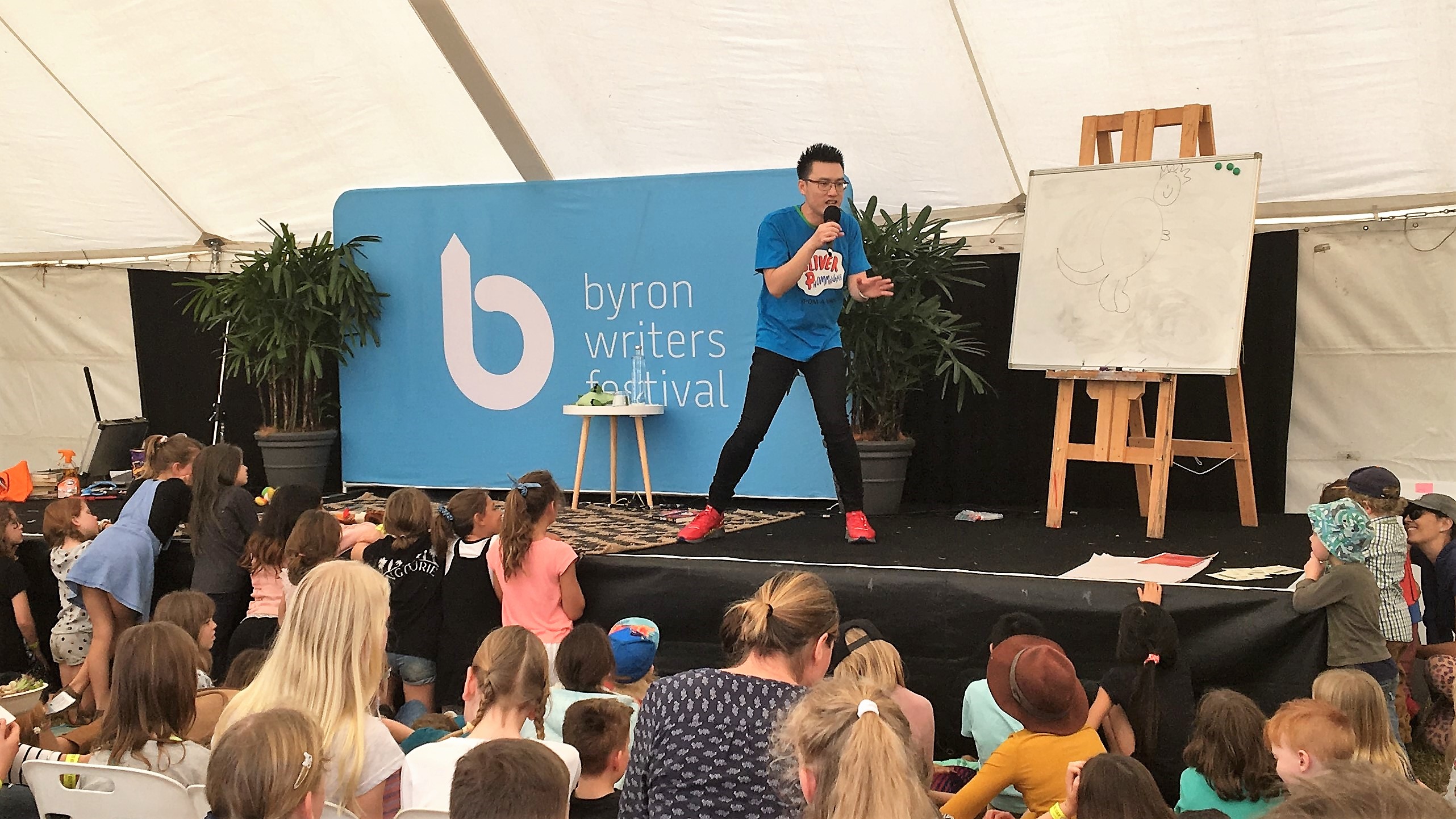 Matt Stanton: Matt is a children's author and illustrator, whose latest bestseller is Funny Kid for President. Every kid wants to laugh, but Max is the boy who can make it happen. He's the class clown, the punch line and he's even volunteered his bottom to be the butt of the joke. Max is the funny kid … and he's running for class president.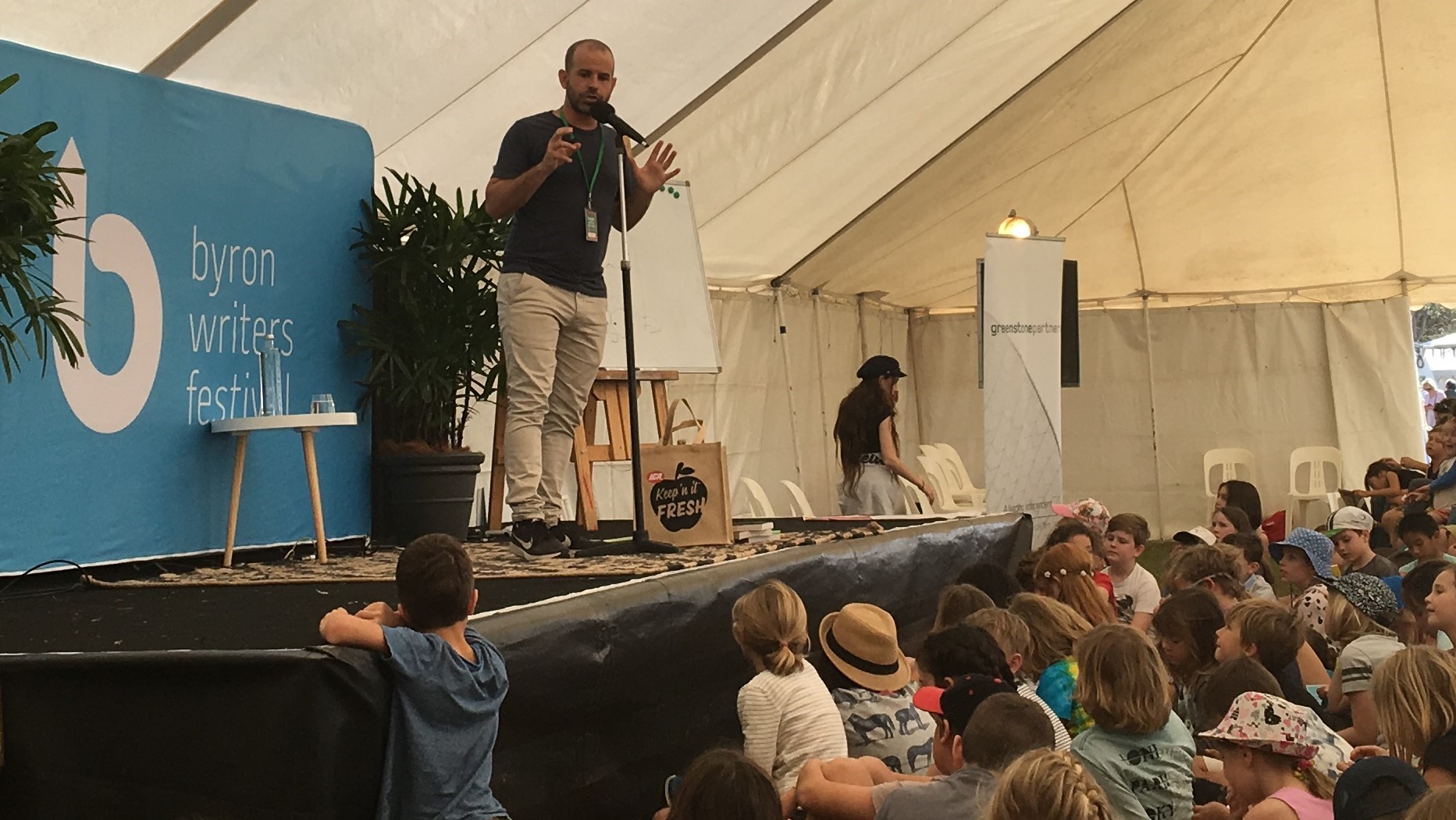 Lian Tanner: Lian is a children's author, whose latest book is Accidental Heroes. A vividly exciting new trilogy set in the same world as the best-selling Keepers trilogy, with all new characters.
Shortlisted for the 2017 Aurealis Award for Best Children's Fantasy. In the city of Berren, strange things happen. People disappear, trees sprout overnight. But no one believes in magic. To believe in magic would be disloyal…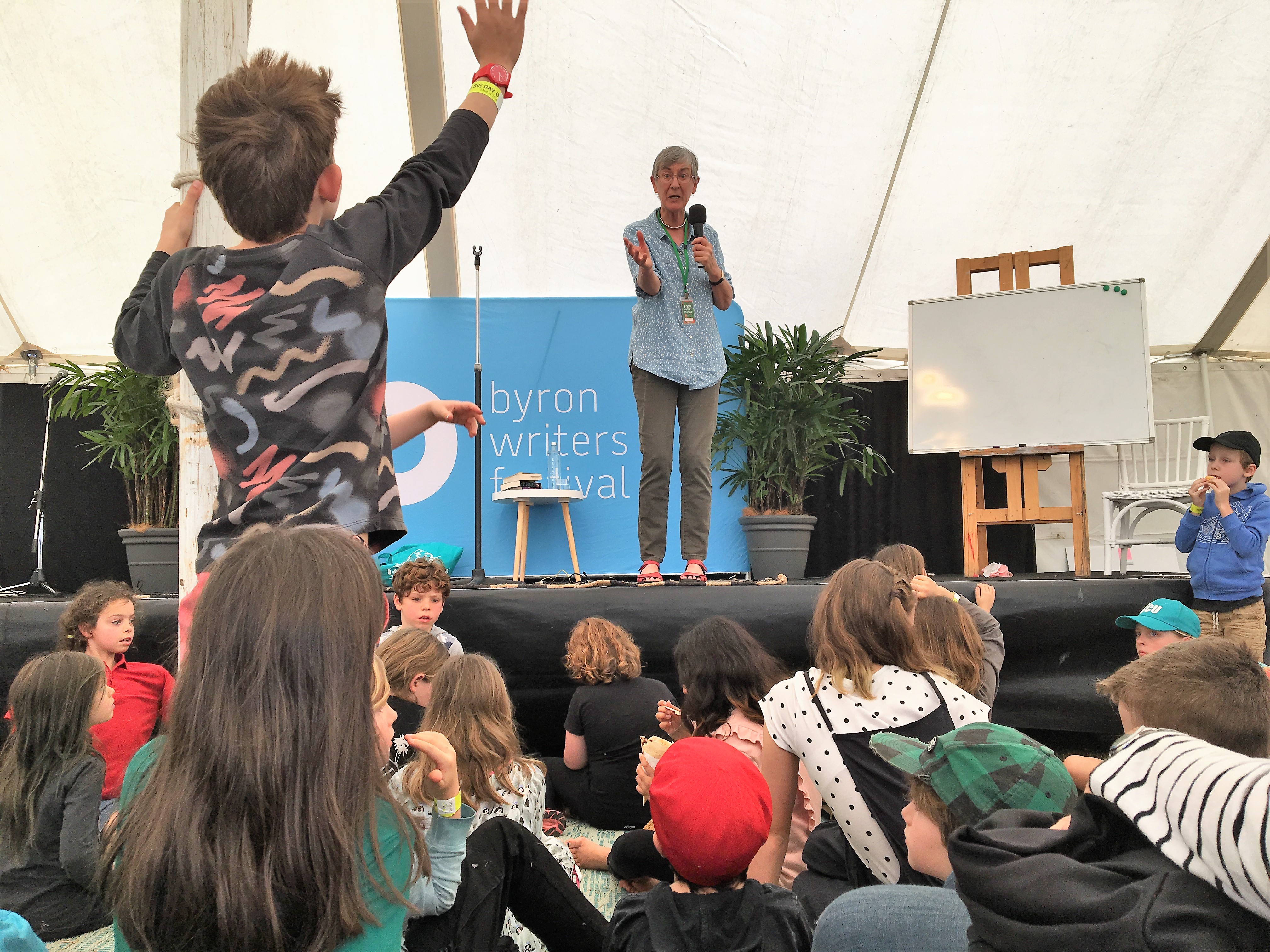 Sara Runciman is a Southern Cross University Digital Media and Communications student. 
---
Southern Cross University Reporters