---
Notes from the Festival: Anita Heiss
Dr. Anita Heiss's remarkable career has taken in non-fiction, historical fiction, commercial women's fiction and poetry. She is a proud member of the Wiradjuri nation of Central NSW, and a passionate advocate for Indigenous education. As editor of the new anthology, Growing Up Aboriginal in Australia, Heiss has successfully brought together diverse voices, experiences and stories from across Australia. Katinka Smit met her at Byron Writers Festival 2018 for a conversation about this groundbreaking publishing project.
You describe yourself as a 'creative disruptor'. Can you elaborate please?
If we're not disrupting the status quo through our work, what are we doing? If I'm not making some kind of change to the status quo, because so much needs to be done in this country, what am I doing? I use creativity, I use novels, largely fiction, to make people think about how they view Indigenous people in Australia today and more so, how they interact.
What was it like working as an editor on Growing Up Aboriginal in Australia?
Anthologies are an opportunity for many voices to be heard – I read over 120 stories. The hardest thing was deciding who could be included and who couldn't, because everybody had a significant story to tell. But everybody who couldn't be in the anthology had an opportunity for their story to be told to the public on the AustLit website. At the end of it, while we had many similarities in terms of life experiences, the diversity of how those similarities played out over life times, across generations, geography, nations and so forth, showed a multitude of voices.
What was the criteria for what went in and what didn't?
Sticking to the brief! The brief was quite broad: it had to be non-fiction, a life story. We wanted it in a person's own voice, 3000 words and about growing up. I wasn't looking for anything specifically from nations or gender, but it turned out over 50 per cent of the contributors were women, just by chance. Our youngest contributor was thirteen, a young girl in school, full of hope and pride, which is great. Our oldest contributor was a woman in her seventies. We had a contributor who was in prison in South Australia – somebody outside was helping to get his story polished and into the anthology. We had people from right across a range of nations. I wasn't looking for a theme or an issue but there were lots of similarities. Readers will be challenged by some of the things they read. However, there's a lot of warmth and humour in there as well.
What prompted the idea for the anthology?
It followed in the footsteps of Growing Up Asian in Australia, which Alice Pung edited, and is fantastic. Growing Up Aboriginal in Australia was designed specifically for the curriculum, for years nine to twelve. There are teachers' notes online. It has sold 5000 copies since April and been reprinted, which tells me that Australians are ready to engage. Reading is something we can do by ourselves: read a story, put it down, come back to it. For those stories that are difficult, because it's a private engagement with a book, you can put it down and come back later, or if it's too much you can just read the next story. I think the work will be used in teachers' professional development. I get excited that so many people in education will be working with it. That's where change really happens. Kids aren't born racist. They learn it at home and they take it to school, and then it all breeds. I believe this work will help change the conversation, the discourse, which is actually now driven by us. You can engage with it, listen, and see that it's not just one person who's had this experience; it's a number of people with the same experience. One of the book's themes is racism in education.
Will that professional development encompass primary teachers as well?
It can be used for teachers from kindergarten to year twelve. It's about teachers coming to understand and learning how to respond to things from the past. Teachers are pressured with so much to deliver in a packed curriculum. However, now we have a national curriculum and one of the three prongs of the curriculum is to embed Indigenous perspectives in the classroom. This is a perfect resource to do that.
When you wanted people to write their stories in their own words, were you attempting to get a sense of orality into the work, or something else?
I think it was more about letting people have their authentic voice. An editor can fix grammar and spelling. The most important thing is the story. But also, that's how Australians need to read it. They need to read it unsanitised, or as Aunty Ruby Langford Ginibi would say, 'gubberised'. This is how it sounds, this is how it reads. They're all different voices, so people can understand we're not pan-Aboriginal people, there's not this pan-Aboriginality. There are hundreds of nations, with thousands of different experiences, and here's just fifty-two.
Growing Up Aboriginal in Australia is published by Black Inc. Books.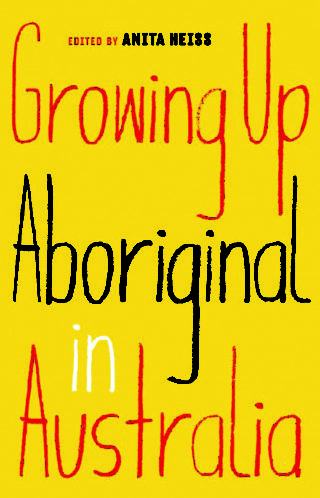 ---
Byron Writers Festival