---
---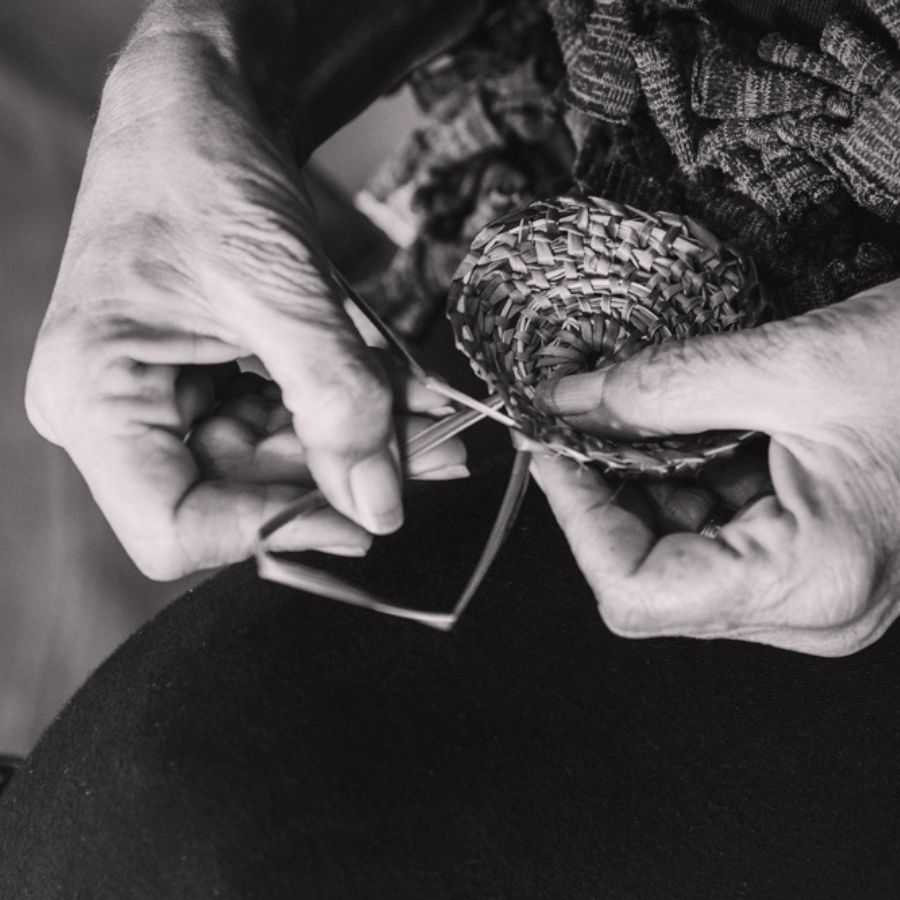 ---
---
Join Arts Northern Rivers at the Buruugaa Gaandjindii (Weaving Gathering) to engage with Bundjalung Elders and weavers, celebrating the launch of Bulaan Buruugaa Ngali, We Weave Together.
The event aims to foster dialogue, appreciation, and celebration of the revitalised weaving practices that are central to Bundjalung culture, as showcased in Bulaan Buruugaa Ngali. Through stories of Elders and weavers, historical materials, and traditional plant species and techniques, the publication serves as a powerful testament to the strength, endurance, and talent of these remarkable artisans.
Presented by Arts Northern Rivers in association with Byron Writers Festival
Details
Saturday 12 August
10am – 2pm
Entry included with Saturday Pass
About Bulaan Buruugaa Ngali, We Weave Together
Over the past four years, Arts Northern Rivers has conducted workshops where local weavers generously shared their knowledge and techniques with Aboriginal communities across the Bundjalung region. These workshops have united women from Bundjalung and beyond, revitalising age-old weaving practices. The publication captures the enduring reclamation journey, sharing stories of Elders, exploring historical museum collections, and outlining traditional plant species and harvesting techniques, inviting others to learn this ancient Bundjalung artform.
Written by acclaimed writer, producer, and director Rhoda Roberts AO, compiled and produced by Kylie Caldwell, and edited by Melissa Lucashenko, this publication foregrounds and empowers Indigenous voices, turning the dominant perspective back to First Nations women as practising artists. It also features an immanent woven prelude by Melissa Lucashenko, the winner of the Miles Franklin Award.
The publication offers a captivating exploration of the Bundjalung weavers' traditions within the Northern Rivers of NSW, beautifully presented through a rich visual display. The stunning imagery, skillfully captured by acclaimed photographer Kate Holmes, along with the talented mentee photographer Kris Cook, showcases the intricate artistry and craftsmanship. Additionally, this publication provides a rare glimpse into the meticulously crafted baskets through archival imagery from Australian and International museum collections.
---
< Back to all Feature Events
---