---
Food security: the problem we choose to ignore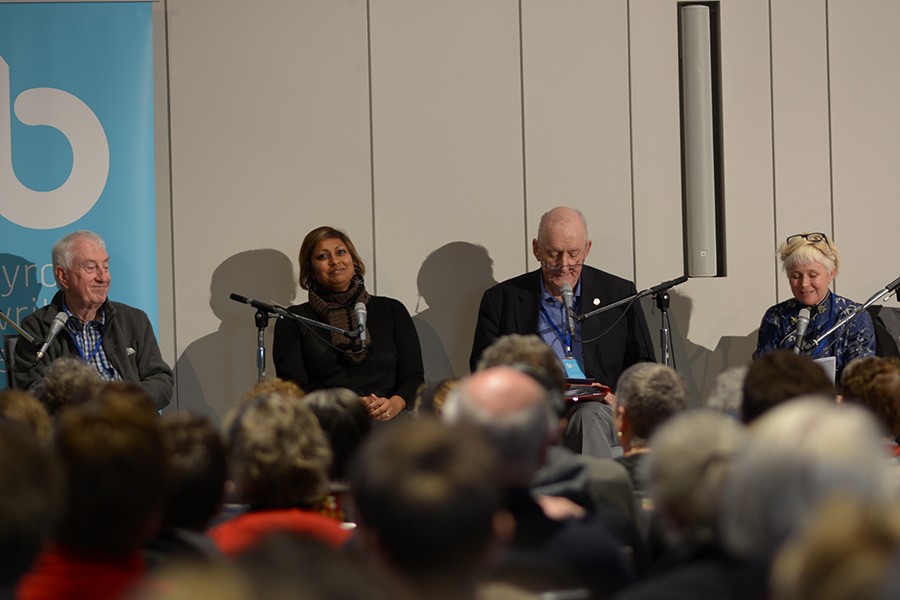 Nine years ago, Indira Naidoo has something of an epiphany about food security for city dwellers.
It came after she attended a farmer's market and 'bit into a tomato that tasted like a tomato'.
'A lot of my ideas come from my stomach,' she joked.
Nadir soon invested $200 into turning her inner-city Sydney apartment balcony into a vegetable garden, and now harvests over 70 kilograms of produce every year.
The journalist has since written two books about urban food security, The Edible Balcony and Edible City.
'I'm still growing my own tomatoes from the same seeds I kept from the same tomato I brought at that farmer's market,' she said.
Food security is an issue often hidden from city populations, which find the global food trade masquerades many of the issues related to feeding the urban masses with year-round supply of seasonal produce.
But researchers are concerned the impact that the decline in farming populations as well as the impacts of climate variation and international appetites for Australian produce can have upon our nation's food security.
So it was perhaps a surprise that the audience at Saturday's food security session erupted with applause when Peter Doherty, who earned a Nobel Prize in 1996 for his pioneering research into human immune systems, declared the issue 'an enormous problem'.   
Doherty is adamant that action needs to be taken immediately.
He believes that a food source event as catastrophic as Ireland's potato famines of the mid-1800s will happen again.
'We are living on a planet that is under increasing stress and nothing is being done,' Doherty said.
The session drew an enormous crowd, which featured Doherty, Indira Naidoo and Tim Fischer, with dozens of people listening to the session from outside the pavilion.
Packed house for our #food #security session @bbwritersfest with #timfiischer #peterdoherty https://t.co/K8Xbd0jlmJ

— Indira Naidoo (@dearindira) August 6, 2016
During his long career, Doherty first trained as a veterinarian – 'because animals didn't talk' – worked with the International Livestock Research Institute to help African people protect their herds, which is their major food source.
Former National Party leader Tim Fischer was raised in the Riverina region and said that growing up through drought had made him a 'natural conservationist'.
So much so that he served as chairman for the Crawford Fund, which is involved in international agricultural research and supports the Svalbard Global Seed Vault.
For Naidoo, her epiphany led her to want to 'become more educated'.
'Because I was part of the problem,' she said.
But Naidoo said governments need to take action, and should focus on reimagining urban spaces into food production like vegetable gardens and greenhouses.
'Why can't we bring more nature and food production into urban areas,' she demanded.
She suggested that people should follow her lead and turn balconies and rooftops into vegetable gardens.
'If we lose farmland due to climate change, how will we feed everyone?' Naidoo wonders.
Report by Jacqueline Munro, a Bachelor of Media student at Southern Cross University. 
---
Southern Cross University Reporters