---
Kids enjoy a big day out as adults bask in sunshine on day three
Mix interesting facts about animals and nature with magic and spells, throw in a few questions about bums and farts, and you've got a fair chance of giggling, happy children. Adults were likewise spoiled for choice with panels covering geopolitics, crime, climate, resilience, hope and love.
The Kids Big Day Out program featured children and young adult authors Ella Noah Bancroft, Bronwyn Bancroft, Kate Foster, Corey Tutt, Isobelle Carmody, Tristan Bancks and Sarah Armstrong. Armstrong shared the creativity that went into her latest book Big Magic, from inventing disappearing spells (and getting them translated into Welsh) to inspiration from nature and listening to trees.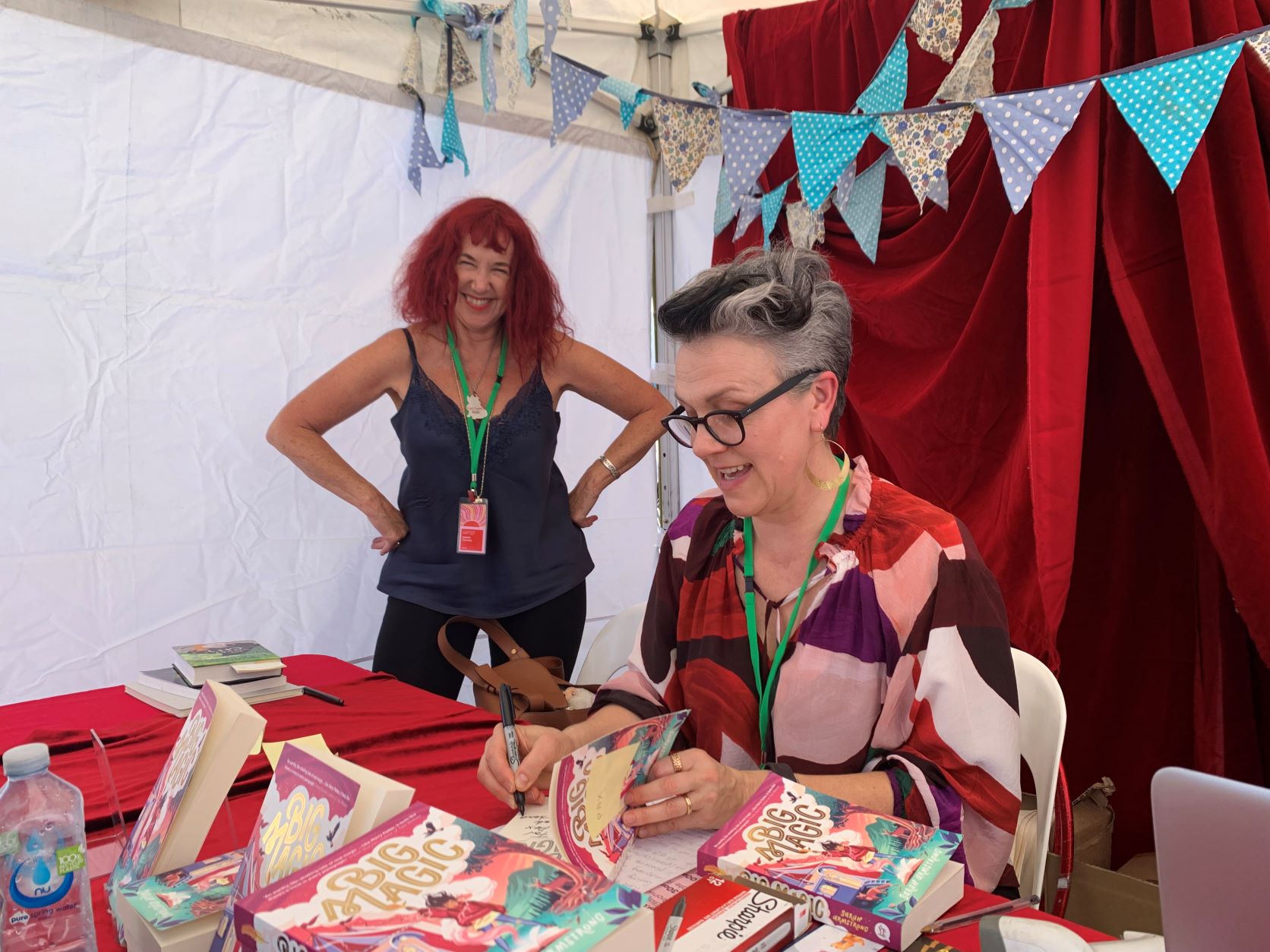 Adults were likewise spoiled for choice with panels covering geopolitics and crime, climate, resilience, hope and love.
Abandoning Afghanistan was a gripping journalistic insight into the withdrawal of the US military occupation of Afghanistan. Journalists Andrew Quilty and Mariam Veiszadeh discussed the political collapse as the Taliban re-took power, when the protection offered by a foreign passport was a chilling contrast to the desperation of fleeing Afghan citizens. Veiszadeh spoke of the weight of responsibility on the frontline, organising mercy flights for Afghan families. 'It is a privilege to not have to think abut selling your daughter to feed your son,' she said.
'The pen is the mightiest weapon,' the audience of The Most Urgent Task were reminded, as panellists James Bradley, Delia Falconer and Mykaela Saunders discussed the urgency and importance of writing in the fight against climate change. The panel discussed colonial inheritance and the importance of listening to Indigenous leaders and storytellers, who have been grappling with 'the violence of Western expansion throughout the world for a long time'.
In Sporting Heroes, Robert Drewe revealed the devastating personal tragedy that occurred while writing his latest book Nimblefoot, moving the audience to tears. Drewe shared that he hoped one day to write about his tragedy and that finishing his book in such circumstances pushed him to the edge of his craft. Iconic Australian artist Ben Quilty shared the influences behind his artmaking, paying particular reference to his series on Ultimate Fighting Championship (UFC) and boxing and our spectator obsession with brutality in sport.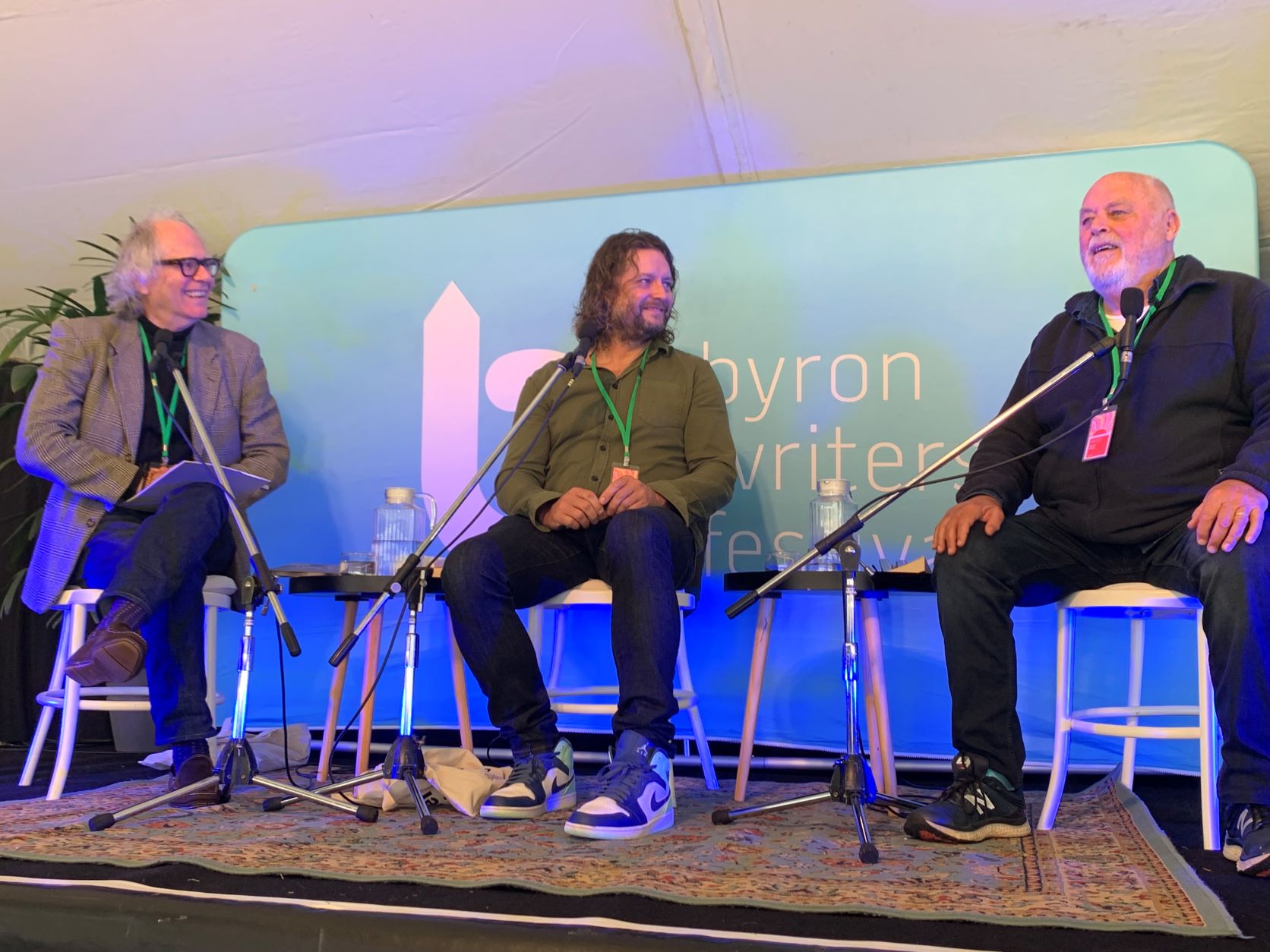 As chair of Poetry Showcase, Lynda Hawryluk promised an enthralling journey of words from poets and didn't disappoint. Sarah Holland-Batt shared some of the personal and emotional collection that represented her father's battle with, and eventual death from, dementia. David Hallet offered the audience some of his dry lines: 'Lord Byron never surfed Byron Bay… never drank lattes at the Byronian Café,' which brought loud laughter and applause. Anne-Marie Te Whiu shared an intimate poem about her two brothers, who both suffer from schizophrenia, and Evelyn Araluen read from her outstanding collection of poetry, Dropbear.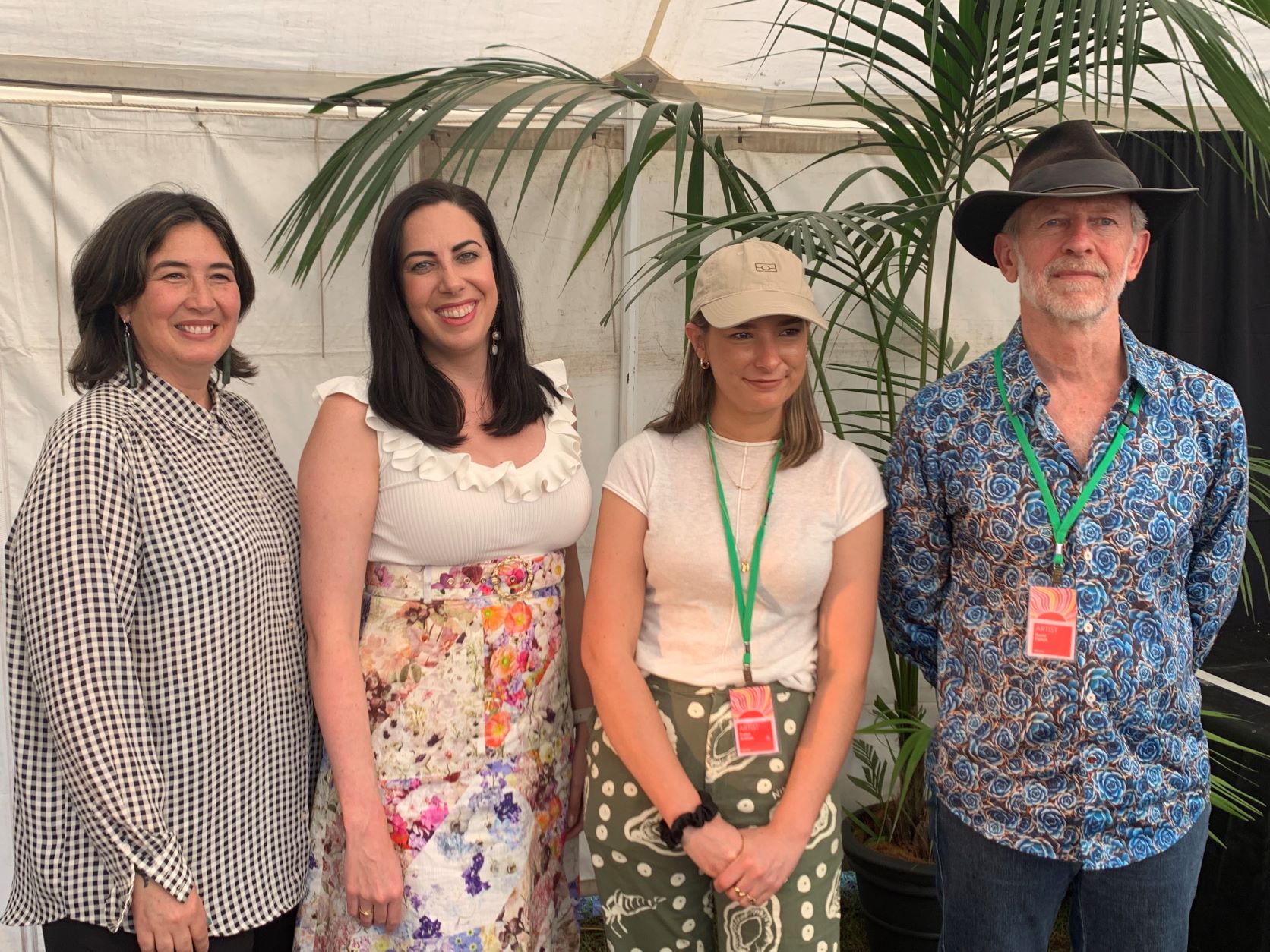 There were laughs a plenty during a Life of Crime, when panellists Trent Dalton, Bryan Brown and Steve Toltz discussed getting inside the minds of the criminals they had written about. They also touched on style and finding a unique voice, chair Matthew Condon remarking to Brown, 'your style makes Hemmingway look overwritten.'
Earlier in the day, Dalton had engineered a highlight of the weekend for many: a packed marquee singing the Beatles classic in unison, All You Need Is Love.
As another Byron Writers Festival draws to a close, it's a message that hopefully resonates long after the last marquee comes down; perhaps one of the most radical hopes of all.
Deb Milgate and River Mueller, Southern Cross University Student Reporting Team
---
anika