---
A bit of rain couldn't put out the ideas fire on day two
A cool, wet morning ushered in a tantalising program on Day Two. Packed marquees bore witness to the unfurling conversation about climate change, connection to Country, identity and truth – that most radical of hopes. Our Southern Cross University student reporters wrap up another magnificent day.
Writing from the Margins was a powerful exploration of the liminal space of storytelling for First Nations and multiculturally diverse writers. Authors Becky Manawatu, Mirandi Riwoe and Mykaela Saunders all spoke of the things that motivated them to write and their common desire to create a better future for the marginalised people of Australia.
Chaired by Sunil Badami, The Migrant Contribution took a distinctly post-colonial look at the 'migration question' that lingers in the shadow of the White Australia policy and nationalist identity. Badami's comment, 'I'm never more Australian than when I'm not in Australia,' resonated.
An engaged audience was keen to hear about the Brave New Green World of Damon Gameau, Tim Hollo and Saul Griffith and their radical hope for the future. Gameau said that the recent elections gave him enormous hope, with a view that 'people understood their power as citizens and that they could actually affect change and influence policies.' Hollo cited the contributions of local networks who came together during catastrophic natural disasters while Griffith added that 'strange coalitions need to form…to save the day.'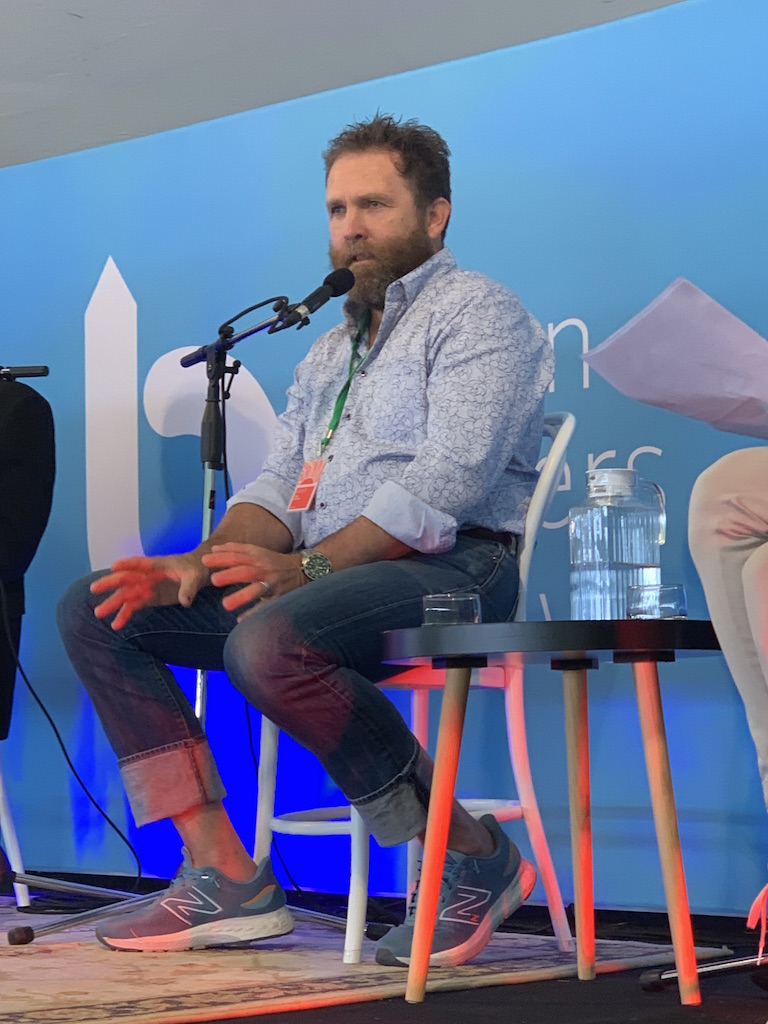 Cheryl Leavy's conversation with Bruce Pascoe, Country: Future Fire Future Farming was an evocative discussion on the management and control of wildfires in Australia. Pascoe spoke of the successful use of cool burning for over 12,000 years, where 'fire trickles through country,' safe and gentle enough for control burning to be a family affair.
Our relationship to the land was further explored in the Regenerative Farming conversation chaired by Bronwyn Adcock. Panellist Anika Molesworth called regenerative farming a philosophy of improvement while Matthew Evans said that a 'market of eaters' want to know the story of their food, with an interest in where and how it is grown.
A panel on Black Lives Still Matter, moderated by Marcia Langton with authors Mawunyo Gbogbo, Veronica Gorrie and Chelsea Watego, expressed dismay at the lack of progress on issues the movement had originally highlighted. Indigenous child incarceration and youth suicide, racial profiling in the police force and the media and the weaponization of statistics against Black African youth in Australia are a grim reminder of ever-present racism. Gbogbo's comment: 'Imagine being highly visible and yet at the same time completely invisible,' was echoed by Gorrie, an ex-police officer, who said 'we're invisible to everyone except the police.'
There was standing room only for Australian Politics is A Joke. The clever wit of Jonathan Biggins, Charles Firth and James Schloeffel complemented by chair Mandy Nolan, did not disappoint. The panel pondered the loss of Scomo from the satire pool but quickly agreed that recent events had provided a plethora of material. James likened Australian politics of recent decades to adult episodes of Play School.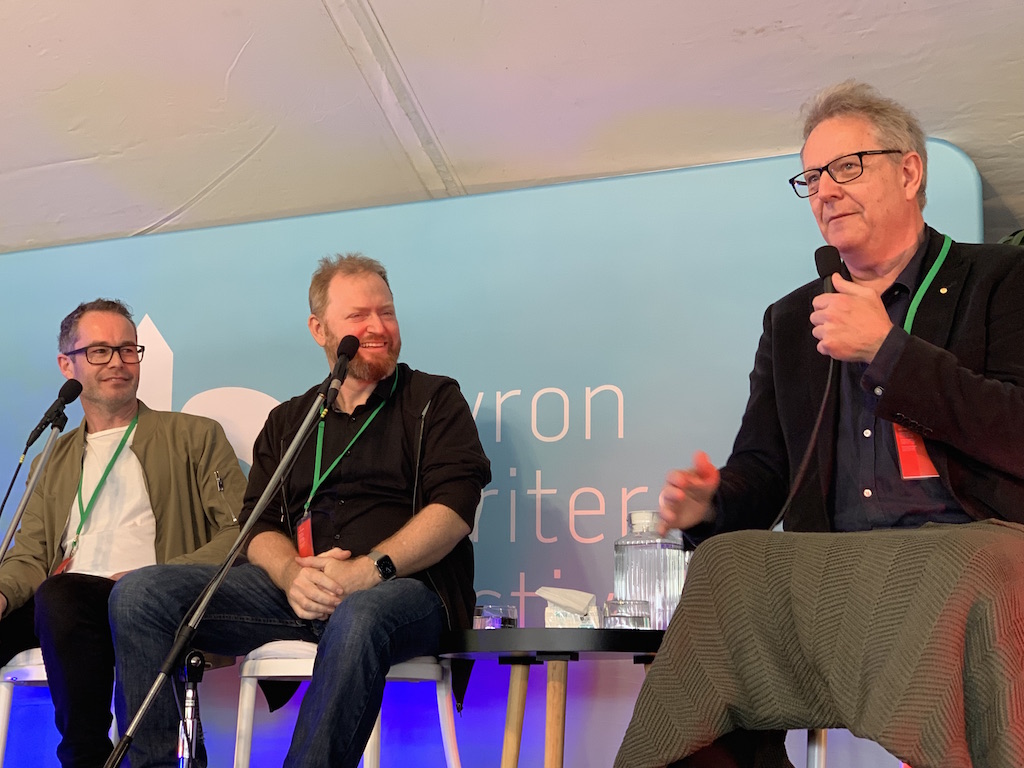 Politics was also close to home in the Truth and Other Lies panel where Van Badham, Ed Coper and Tim Burrowes called out the dangers of misinformation and the role of the media in spreading it. 'The devil can be quite charming,' noted Burrowes.
Day Three awaits!
Deb Milgate, Blake Skuse, River Mueller and Michelle Green, Southern Cross Uni Student Reporting Team.
---
anika