---
Living Wild – from Goonengerry to New Zealand
'My life is free, random and spontaneous. This in itself creates enormous energy and clarity in body and mind.' Miriam Lancewood
Could you live in the wilderness with nothing but the clothes on your back? Two guests at Byron Writers Festival this year have each survived for years in the wilderness, although the paths that led them there are very different.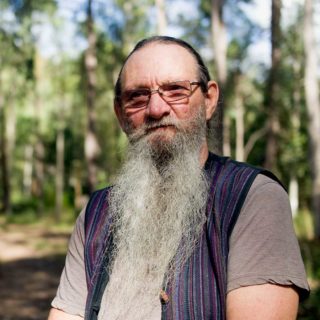 Gregory P Smith's father was a violent alcoholic and his mother hardly the maternal type. As children, Gregory and his four sisters were told they were going to visit 'Aunty Muriel'. Instead they were taken to an orphanage in Armidale. While there, like others in care, Gregory was the victim of physical, psychological and sexual abuse – now known as Forgotten Australians.
As an adult Gregory spent years wandering the east coast of Australia, fluctuating between employment, addiction and homelessness. He struggled to make human connection: his childhood had scarred him and made meaningful relationships a frightening prospect. His impulse was always to flee.
Around 1990, Gregory was moved on from sleeping rough in Byron Bay one more time. He walked to Mullumbimby and just kept walking, into what was then called Goonengerry State Forest. He lived there for ten years – on the fringes of society in the dense, green wilderness, foraging for food, always mindful of his impact on the environment. People in neighbouring towns knew of this mystery man, yet knew nothing about him.
When he emerged from the forest a decade later, emaciated and close to death, Gregory decided it was time to turn his life around. The boy who left school at the age of fourteen became a man who worked to get a university admission, and ultimately earned a PhD in Sociology and today teaches at Southern Cross University. Out of the Forest is his uplifting and touching memoir.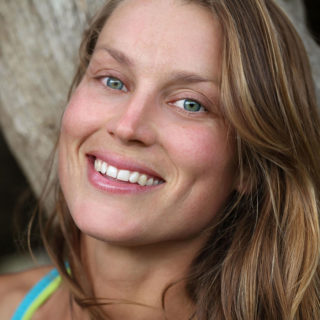 Miriam Lancewood is 35, university educated, unemployed and homeless. And that's just the way she likes it. She grew up in the Netherlands, was a competitive pole-vaulter and studied Physical Education before travelling in Africa and India.
It occurred to Lancewood that she lacked the skills necessary to survive an apocalypse. So when she met her New Zealand husband, they embarked on an experiment to see if they could live without technology, electricity or society for a year. They ended up living for seven years in the wilderness of the Southern Alps of New Zealand.
They lived simply in a tent or hut, and survived by hunting wild animals and foraging edible plants, relying on only minimal supplies. In her inspirational memoir Woman in the Wilderness Lancewood recounts how she shot and killed her first goat with her bow and arrow. Sitting next to the carcass, Lancewood cried. She had been raised a vegetarian from birth.
Miriam and her husband Peter are currently exploring the wilds of Eastern Europe but will be re-joining society at Byron Writers Festival this year. Gregory P Smith and Miriam Lancewood will appear together in the Living Wild session on Festival Friday (3 August).
---
anika