---
No Friend But The Mountains
From behind the walls of Manus Island Prison, Behrouz Boochani's No Friend But The Mountains explores courage, human rights and the desire for justice.
"No Friend but the Mountains by Behrouz Boochani will always belong to the canon of literature written under great duress and courage. This unique book should be read by all who care about the stories of our time.  No Friend but the Mountains reminds us that no matter how different we may be from one another, whether it's the colour of our skin, the god we pray to, where we are born or where we call home, that we have words, language, and literature in common. I celebrate the courage of Boochani who has pursued this ideal, this love of writing, and the faith in words as a tool to inform, to be a doorway to new and unexpected worlds, challenge tyrannies and seek justice." Jennifer Clement, President PEN International
Behrouz Boochani is an award-winning writer, journalist, filmmaker and human rights defender and founder of the Kurdish language magazine Weya. In 2013 he fled Iran and became a political prisoner of the Australian Government and was incarcerated in the Manus Regional Processing Centre (Papua New Guinea). He has been there ever since.
His book No Friend but the Mountains is the result. Laboriously tapped out on a mobile phone and translated from Farsi by his friend and collaborator Omid Tofighian. No Friend But the Mountains is a voice of witness, an act of survival. A lyric first-hand account. A cry of resistance. A vivid portrait through five years of incarceration and exile.
Behrouz Boochani will take part in Byron Writers Festival via live-stream from Manus Island. He will feature in a special evening Satellite Event 'Writers At Risk' with his collaborator and translator Omid Tofighian, celebrated Australian foreign correspondent Peter Greste and president of PEN International American-Mexican author Jennifer Clement in a pivotal discussion of the challenges to and seminal importance of press freedom (Friday 7pm Elements of Byron Bay). Boochani will also take part in the main Festival program on Friday 10am (live broadcast from the Festival with ABC North Coast) and Sunday 9am 'Writing from Manus Prison'.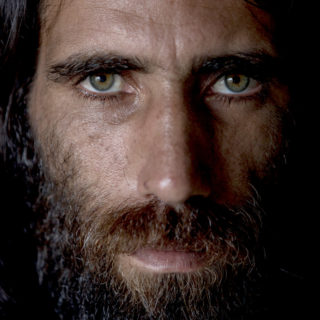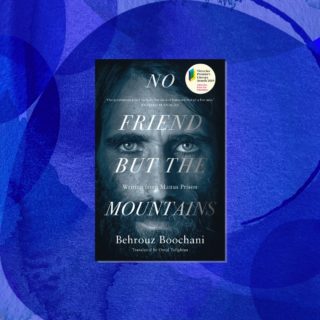 Catch these sessions and all the action at the Festival site with a 1-Day or 3-Day Pass, available now. See you there!
---
Byron Writers Festival