---
Off to a roaring start – day one done and dusted
Sunshine and clear blue skies set the tone for the first day of 'radical hope' at Byron Writers Festival 2022. There were ear-to-ear grins on the faces of patrons as they piled off the local solar train, eager for the first in-person version in three years of their beloved festival. The buzz was palpable as the packed program kicked off. Our Southern Cross University student reporters recap day one of Byron Writers Festival 2022.
The ABC North Coast Live Broadcast was an early taste of what was to come. Climate justice activist and writer Jean Hinchcliffe expressed the frustration of the younger generation that 'people still aren't listening.' When asked 'what gives you hope?', Hinchcliffe said that the escalation in lexicon from climate change to climate emergency to climate crisis was heartening. Presenter Jo Shoebridge also spoke to Bundjalung author Evelyn Araluen, youngest ever winner of the Stella Prize, who spoke of the disconnect of reading stories growing up that were based in Aboriginal culture but written by a white person.
Chaired by Rhoda Roberts, the Making of Bundjalung Nghari – Indigenise featured Ella Bancroft, Daniel Browning and Kylie Caldwell. Emotions ran high and there were several memorable quotes, notably Roberts' comment that 'we need a different lens of telling history… we need to own the truth' and by Bancroft, who levelled frustration at government agencies for a lack of support and financial aid to the Koori Mail during the floods.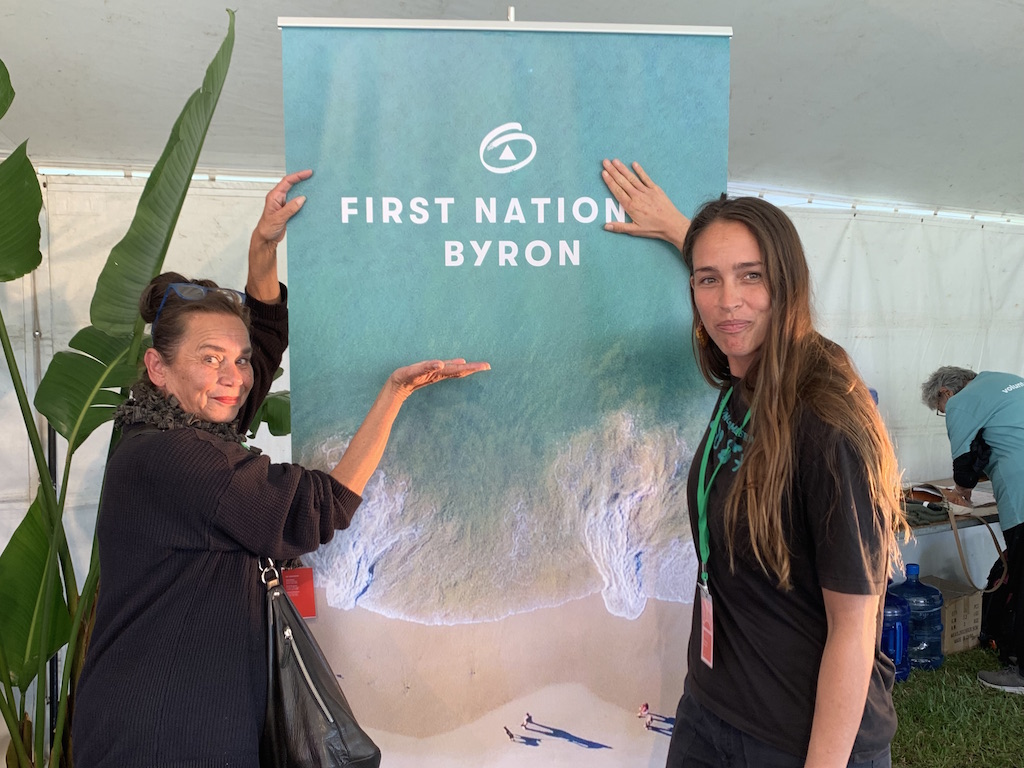 Soulfood: Writing as a Tool for Survival was indeed food for the soul, moderated by Zacharey Jane with Micheline Lee and Nikki Gemmell. Survival of the authentic self was brought home with an emotional reading from Lee, who bravely told the story of falling from her wheelchair in front of her son and his classmates in the schoolyard. Lee explained that sitting with these deep emotions were an important part of her creative process.
Authors Nigel Featherstone, Aaron Fa'Aoso, and Will Kostakis opened up about their struggles with coming out and dealing with confusion and bigotry in Writing Close to the Bone. Kostakis' book The Sidekicks explores the love of his childhood friend, Ben and the tragedy of his passing before either had expressed their love for one another.
The theme of strength, resilience and the importance of connection to community was explored in Finding Inner Strength with Akuch Kuol Anyieth, Amani Haydar and Hayley Katzen. Amani advocated that war trauma be given the dignity and complexity it deserved. Anyieth, also a survivor of war who lived in a refugee camp for ten years, agreed. 'We brought ourselves with us, loneliness and isolation as refugees was very difficult, all the chaos that was happening at home was contained by our roof,' she said.
Chair Mick O'Regan was joined on stage by Tim Burrowes, Julianne Schultz and Jeff Sparrow for a full marquee to look at the Fourth Estate: What's Happened to Australian Media? There was resounding agreement from the audience when Sparrow despaired at an obsession with market being one of the issues around climate change inaction.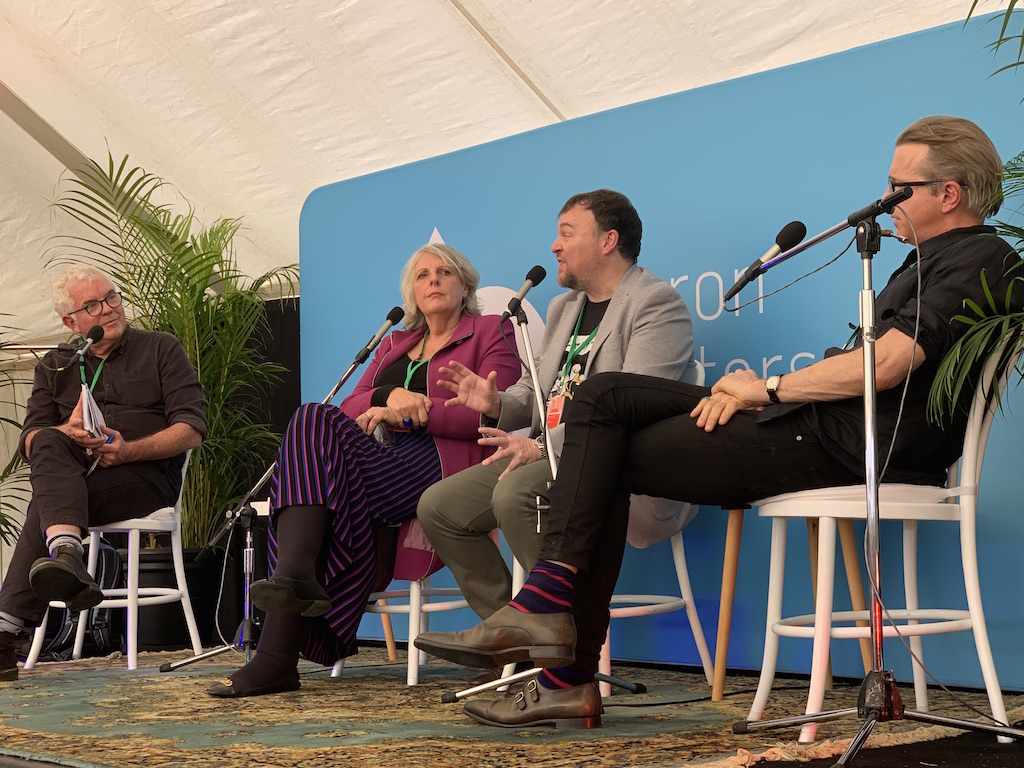 Overall, it was a cracking start to the three-day event. Writers and festival goers came together to digest the complexities of our society, storytelling and boundary-pushing. Through laughter and tears, we embraced a radical hope for the future. Bring on Day 2!
Deb Millgate, Michelle Green and Blake Skuse, Southern Cross Student Reporting Team
---
anika