---
Postcards from Byron: Julia Baird on being nurtured by nature
Our Postcards from Byron series continues this week with Julia Baird, whose latest book Phosphorescence: On awe, wonder & things that sustain you when the world goes dark reminds us to focus our attention on what truly nurtures us; be it time in nature, our family, friendships, or more divine connections.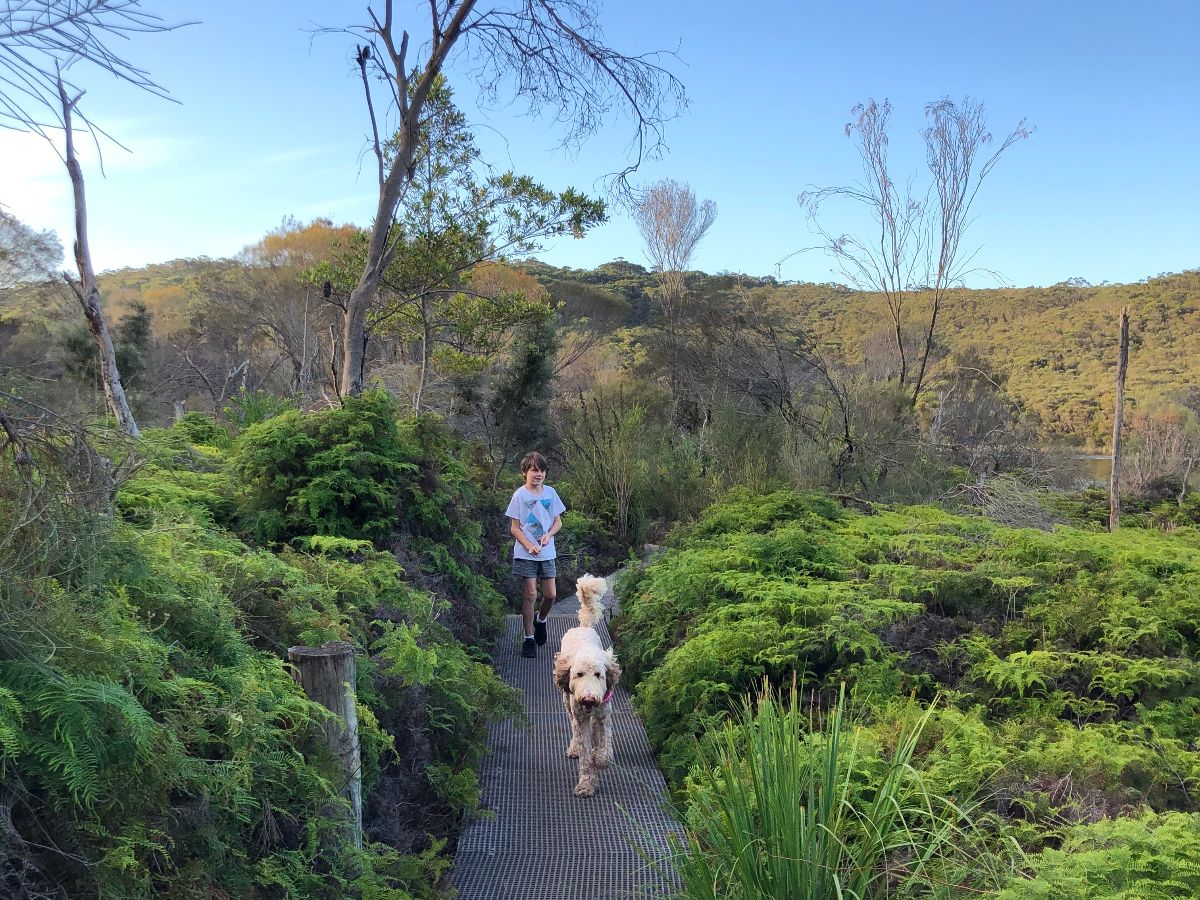 Hello, lovely people of Byron Bay!
I cannot wait until I can return to your pocket of heaven again. Last time I came to the festival, I swam out from Wategos beach with local ocean swimmers: we heard whales singing to each other while diving around a little reef. Magical.
Well one thing this period of isolation has been unable to confiscate from us is nature and, in between writing and working on the The Drum, I have been spending as much time in it as I can. I've been swimming in the bay at the foot of the hill I live on, past massive jellyfish, over diving cormorants, schools of yellowtail and baby cuttlefish that wave at you when you twinkle your fingers in front of them. (Truly! Next time you see a cuttlefish, quietly draw close, give it a peace sign and see what happens.)
But one of the best things I have done is explore Manly Dam with my son and my dog for the first time. We have found so much – trees split by lightning, lurid orange mushrooms, tiny wildflowers, tracts of water lilies and hidden waterfalls.
Mountaineer John Muir – the man known as the "father of national parks" in America advised us to: "Keep close to Nature's heart… and break clear away, once in awhile, and climb a mountain or spend a week in the woods. Wash your spirit clean." It's brilliant advice. I only wish my dog – who you can see in this photo sporting a tragic iso-haircut – would return home washed clean too.
About Julia Baird
Dr Julia Baird is a globally renowned author and award-winning journalist. She hosts The Drum on ABC TV and writes columns for The New York Times and The Sydney Morning Herald. Her latest book Phosphorescence: On awe, wonder and things that sustain you when the world goes dark is available to purchase here from The Book Room at Byron (free same-day delivery within the Byron Shire). Read more about Julia here.
With thanks

These projects are supported by our friends at the Copyright Agency's Cultural Fund, who are generously funding participation fees for Australian authors, allowing us to re-imagine the 2020 Festival program. Please stay tuned for further news. Thanks also to our long-term funding partner, Create NSW.
---
Byron Writers Festival