---
Tara June Winch in conversation with Melissa Lucashenko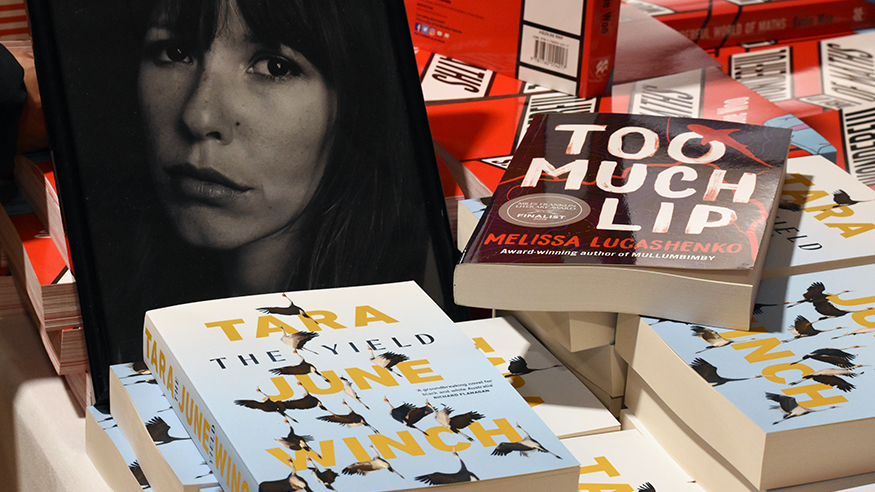 Our ancestors are speaking to us.
In the things we do, and the work we create, we can often attribute these things to the voices of our ancestors, says Tara June Winch. Our great-great-grandparents looking down on us as unseen forces at play.
Winch's book The Yield introduces Indigenous Australian cultures through language and is a story of return. She joined fellow Indigenous author Melissa Lucashenko, whose Too Much Lip was awarded the 2019 Miles Franklin Award this week.
Lucashenko is in the region throughout August as Southern Cross University's first Barry Conyngham Creative Arts Fellow.
Winch said in The Yield she needed to write about the history of colonisation; about missions, stations, suppression, and the attempted extinction of Indigenous languages, about the policies and violence that have impacted the first peoples of Australia.
'I didn't want to put the book down,' Lucashenko said of Winch's book.
Both women expressed the belief that their ancestors were speaking to them and helping them.
One of Winch's characters, Poppy Arthur turned out to be similar to her great-grandfather, and this is one example of how she sees that 'our ancestors are speaking to us'.
There are, she said, 'other forces at work.'
Lucashenko, who grew up in Brisbane, described her great-grandmother – Granny Christina – as someone who she channelled when writing her book.
Lucashenko's great-grandmother was an Indigenous woman who was taken from her family when she was eight and forced into slavery.
Granny Christina never spoke to Lucashenko about her early life she greatly influenced her in writing, as she channelled her when she wrote Too Much Lip.
Although, there was an incident where her great-grandmother shot a man who was harassing and stalking her.
'It's about fighting back,' Lucashenko said.
For Winch, the Wiradjuri country of central New South Wales was significant in The Yield, as it was the language of one of her characters.
Winch said it is a beautiful country that you have to 'scratch the surface to find the beauty'.
But that country is, to a stranger's eye, a landscape with nothing, she said.
Annabelle Hill is a Southern Cross University Creative Writing student. Southern Cross University students have reported on Byron Writers Festival since 2010. Find out where a degree from Southern Cross University can take you. 
---
Southern Cross University Reporters