---
To work is to love: Tracey Moffatt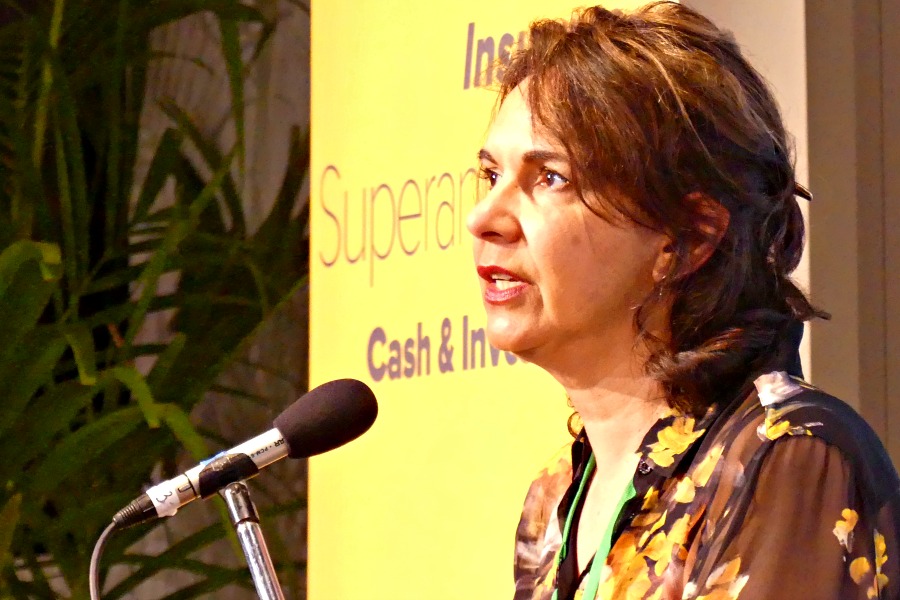 Tracey Moffatt apologises to her audience, who were hanging off every word, for the vagueness with which she discusses her work. Specific words resonate: embellish, juxtapose, erudite.
As one of Australia's most successful international artists, selected to represent Australia at the prestigious Venice Biennale in 2017, Moffatt lets her work do the talking. To help in this regard, a projection of her emotive imagery accompanies her only session at this year's Byron Writers Festival.
Moffatt credits her worldwide success with the universal nature of the themes that inform her work.
'My work is about the human condition,' Moffatt says.
And work itself is a central force that drives Moffatt, because 'to work is to love'.
While the journey is hard fought–and jokingly she says that she knows a piece will work if she's had a breakdown along the way– there is no greater feeling than being 'in the zone'.
She also has a 'love affair with New York', a city where the busyness of its artists holds great appeal for Moffatt.
'Everyone's got a show on', she says, 'so you don't feel like a freak because you're working.'
Moffatt has always been productive, and describes early jobs making documentaries and music videos as laying important foundation skills for her career as an artist.
Moffatt works in the mediums of photography and video to create photo narrative and video montage. She was gained critical acclaim with her early works, including her 1990 short film Night Cries.
Moffatt's session is interspersed with a stream-of-consciousness commentary about the accompanying images on the screen, and references to her varied influences – Carson McCullers, Martin Scorcese, the Spanish surrealists, the history of photography – as the audience takes notes.
Her photographs are staged works, she explains, that are embedded with narrative but are also often floating unanchored in time and place. They resonate over time, and Moffatt observes that 'it can take a while to get into an artist's work'.
Moffatt doesn't shy away from confronting issues head on. In relation to her work Vigil, which incorporates images of the 2010 Christmas Island boat disaster, she says the underlying issue was, 'they're brown people and they may be Muslim … let's just call it what it is'.
If, she speculates, they were Swedish and wearing bikinis, they would have been welcomed with open arms.
The power of Moffatt's work lies in its ability to hit its target. A video montage of – in Moffatt's words – 'women killing men', in her work Montage: The Full Cut 1999-2015, proved so popular with older women in New York that additional seating was requested.
Moffatt also touched on the influence of her mixed heritage – she has Aboriginal and Scottish ancestry and was adopted into a large Irish-Australian family. When session chair Jill Eddington asks whether she would describe herself as cosmopolitan, she responds that 'my audience has told me that I am'.
The audience was keen to probe into Moffatt's artistic process. Questions prompted fascinating discussion about the presence of the spirit world, and the interaction of the emotional and the cerebral in the production of her art.
'The intellectual work comes later,' Moffatt notes.
You know a session has touched a chord with its audience when a seasoned festival chair like Jill Eddington notes: 'they were the best series of questions I've ever heard from an audience at a writers festival'.
Rebecca Sargeant is a Southern Cross University Creative Writing student.
---
Southern Cross University Reporters