---
Writing process: The art of 'Sitzfleisch'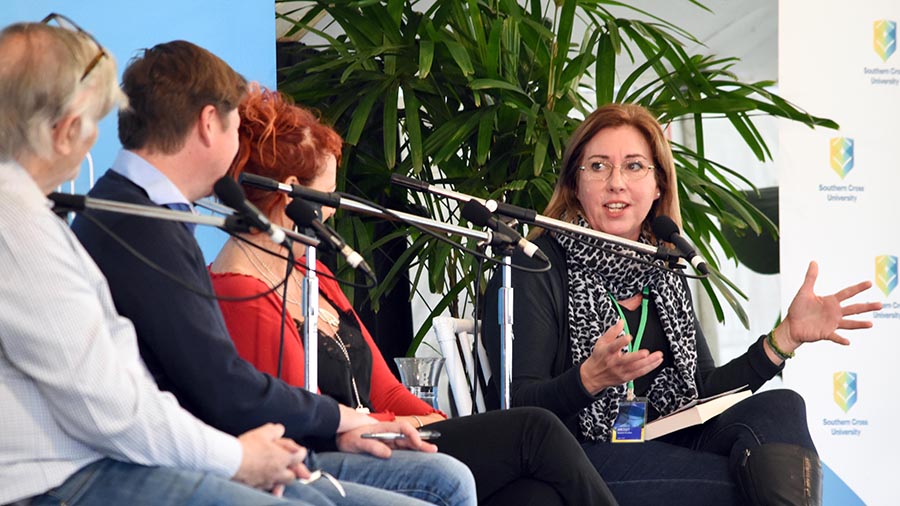 Geordie Williamson, publisher, former chief critic of the Australian newspaper and chair of this Friday morning's panel, opened with the 'wonderful German contraction' Sitzfleisch.
Williamson aptly translated this word as 'the art of cultivating the sitting flesh', something which every author on the panel has mastered in their own way.
John Marsden has written over 40 books. Isobelle Carmody earned a startled gasp from the audience when she revealed her completed manuscript count was 57. Karen Foxlee seems like an outright Sitzfleisch beginner with just five books under her belt.
But more broadly, this session turned its focus to the craft and process of writing: the agony and ecstasy of producing all these manuscripts. Perhaps with over 100 manuscripts between them, we had something to learn.
Williamson asked Marsden, whose most recent book is the non-fiction The Art of Growing Up, to reveal the secret behind his extensive output.
Marsden said his breakthrough came on the back of two decisions: 'I decided not to edit [my work] as I went… and I decided to choose my audience.'
These two alarmingly simply changes resulted in Marsden finishing his first manuscript in only three weeks.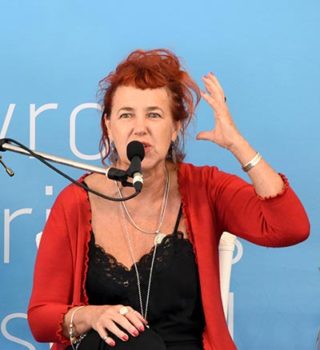 Likewise, Carmody, author of the award winning Obernwetyn Chronicles, escaped the trap of over-editing in a different way.
'I finished my first book when I was fourteen… I was a teenager and didn't care.'
Yet, Carmody attributes her success largely to reading and re-reading her favourite novels, citing Russell Hoban's The Mouse and the Child as the quintessential example.
When reading these novels Carmody explained that 'there was something in them that spoke to me… the writer in me was hungrily looking for tools.'
Foxlee unlocked her inner writer by studying at the University of the Sunshine Coast.
Her first novel, The Anatomy of Wings, won numerous prizes, including the Dobbie Award and the Commonwealth Writers' Prize for best first novel.
However, her first novel did not come easy, and she admitted to spending '10 years trying to write it.'
'I had these seeds of ideas I could never crack open,' Foxlee said.
She described battling the 'swirly chaos of life… elbowing people out of the way so I can crack open those ideas.'
Carmody also advocated for a healthy and liberal use of the 'elbows' as a weapon for writing productively.
'A little bit of neglect of your children is not a bad thing. They'll like it!' Carmody joked. 'Don't be so bloody dutiful!'
But of course, no panel on the writing process would be complete without mentioning the nebulous 'writer's block', which Williamson described as 'a beast on your desk; if you neglect it for one day it grows claws and eviscerates you'.
Although each panellist had their own way of dealing with 'the block', the advice for budding authors always returned to one painfully simple adage: butt in chair, fingers on keys, and don't edit anything until you're finished.
Snowy Frankland is a Southern Cross University Creative Writing student. Southern Cross University students have reported on Byron Writers Festival since 2010. Find out where a degree from Southern Cross University can take you. 
---
Southern Cross University Reporters